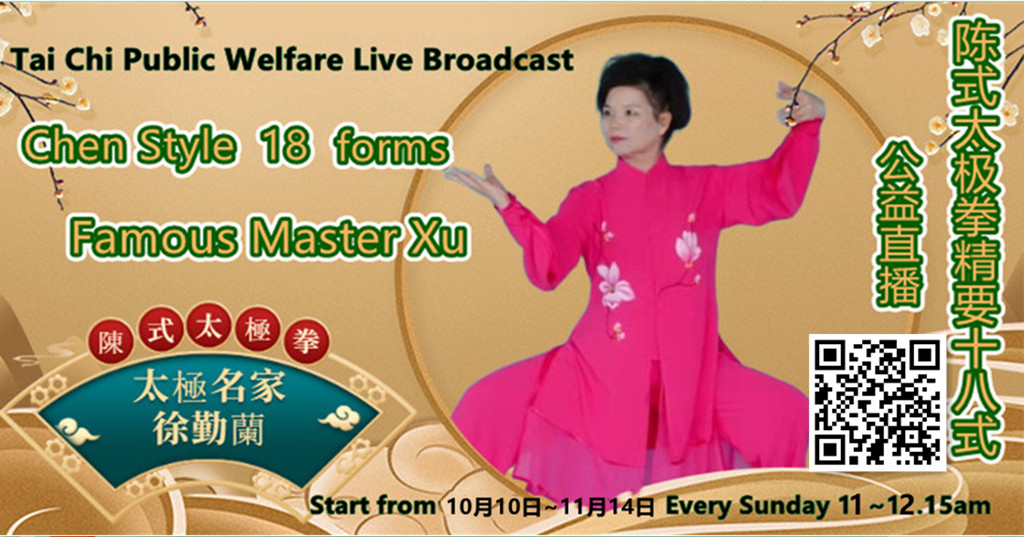 A set of high-quality electronic teaching books that step into the great beauty of Tai Chi!
Good news for Tai Chi beginners!This course is a detailed explanation of each specific move of Chen Style Taijiquan's 18 essentials by Xu Qinlan, a famous Taiji master, a demonstration of the secrets of the inner strength of boxing and boxing, and repeated demonstrations of graceful steps. Easy to understand, step by step.
How to get started with boxing quickly? How to take off boxing like doing gymnastics? How to use inner strength? How to be dignified and dignified? Watching the courses taught by Xu Qinlan, a famous Tai Chi master who was a disciple of Shaolin Temple at the age of seven, there is not a single word of intrusive words, every sentence of dry goods, tricks and tips, and will lead you into the mysterious palace of beautiful Tai Chi.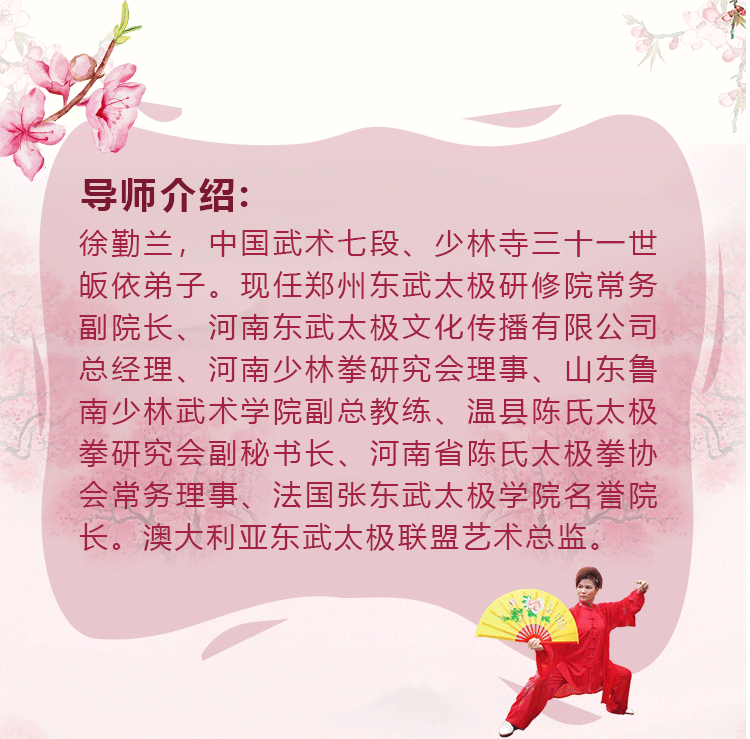 This course is based on the six remote in-person lectures broadcast by world-renowned Tai Chi master Xu Qinlan for AOMA Tai Chi students were locked down six times by the COVID -19 for 286 days.Recorded by student Ami,Translated into simple and easy-to-understand English by the 16th World Wushu All-round Champion Wendy according to the application of boxing principles and boxing methods,Alison Rennick, a veteran western student of AOMA, and Grace Guo, an overseas Chinese volunteer student who has lived in Australia for more than 30 years, compared the video and revised it word by word according to the customs of Australian Western spoken language. Master made the video by himself.Therefore, this is an unprecedented Tai Chi teaching film made by a Tai Chi expert.
Teacher Xu Qinlan's opening speech: Hello to all the students of the AOMA Tai Chi Alliance! Today, we use this online platform to provide you with a set of short and easy-to-learn Tai Chi routines: Chen Style Tai Chi Essentials 18 Forms. This is created by Mr. Chen Zhenglei. On the basis of the old frame, he selected the classic movements and created it. This set is simple and easy to learn. It is especially suitable for beginners to practice. It has no repetitive movements. Like the old frame, there are many repetitive movements all the way, so it is not easy for the elderly to remember. So, the teaching of Essential 18 is very good. Hope it can help Australian Tai Chi lovers who are beginners in Tai Chi
Course Features
Lectures

18

Quizzes

0

Duration

180 minutes

Skill level

Beginner

Language

English&Chinese subtitle

Students

0

Assessments

Yes
No.1:Commmencing form

No.2:Vajra pounds mortar

No3:Grasp & tuck clothes

No.4: Six Seals & Four Closings

No.5: Single Whip

No.6: White Grane spreads wing

No.7: Walk obliquely

No.8: Brush knee

No.9:Reverse step

No.11:High pat the horse

No.12:left heel kick

No.13:Jade lady works at shuttles

No.14:Wave hands like cloud

No. 15:Turn around, lotus kick

No.16:Head-on cannonlotus kick

No.17:Vajra pounds mortar

No.18: Closing form