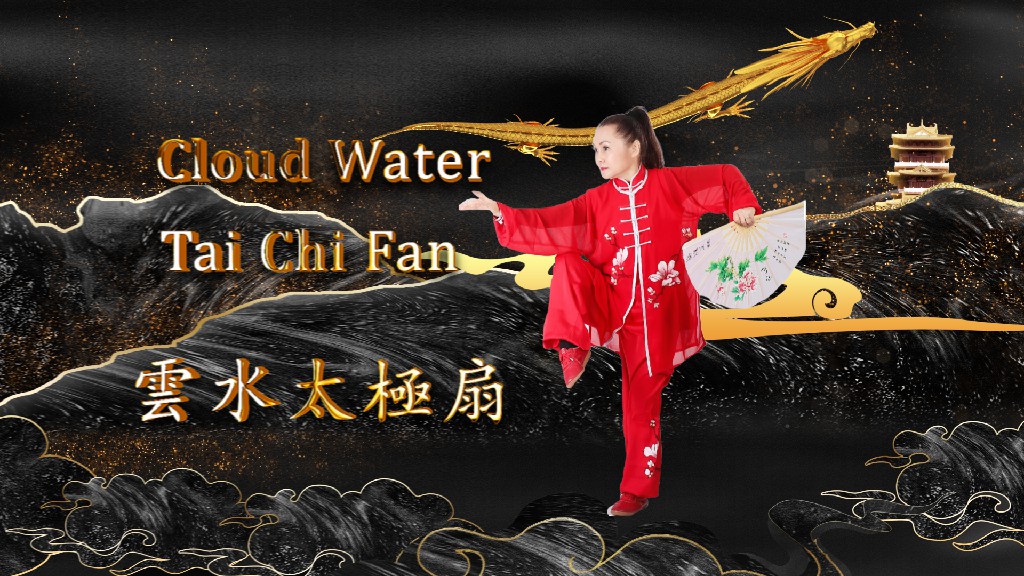 The 46-style cloud water TaiChi Fan was created by a disciple of Shaolin, the dean of Henan Dongwu TaiChi Institute, the artistic director of AOMA TaiChi, and the famous TaiChi master Xu Qinlan. Once the course was broadcast on Henan Satellite TV's Health Central Plains Channel, it became popular all over the world. Within the range, there was a climax of the practice of cloud water Fan, where beautiful men and women competed to learn from Master. From the literary stage to the martial arts arena, they were praised and favored everywhere they went.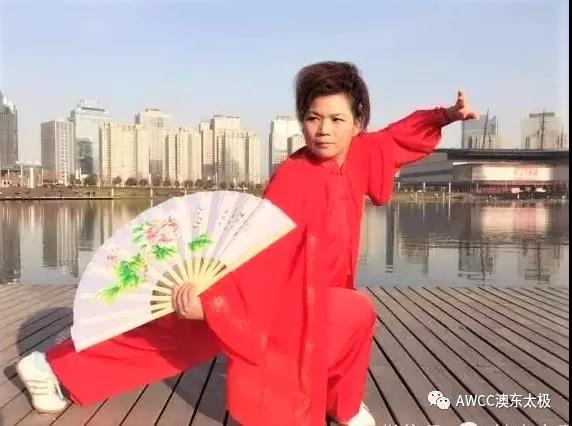 The cloud water Tai Chi Fan is a high-quality martial art that Master. Xu Qinlan has practiced since childhood. It integrates the classic essence of Tai Chi of various schools, especially the representative moves of Chen-style Tai Chi iquan, which are old and new. Among them, the beautiful style of Chinese martial arts is remarkable, Tai Chi moves are sassy and heroic, the rhythm is fast and slow, and the demonstration is like flowing water.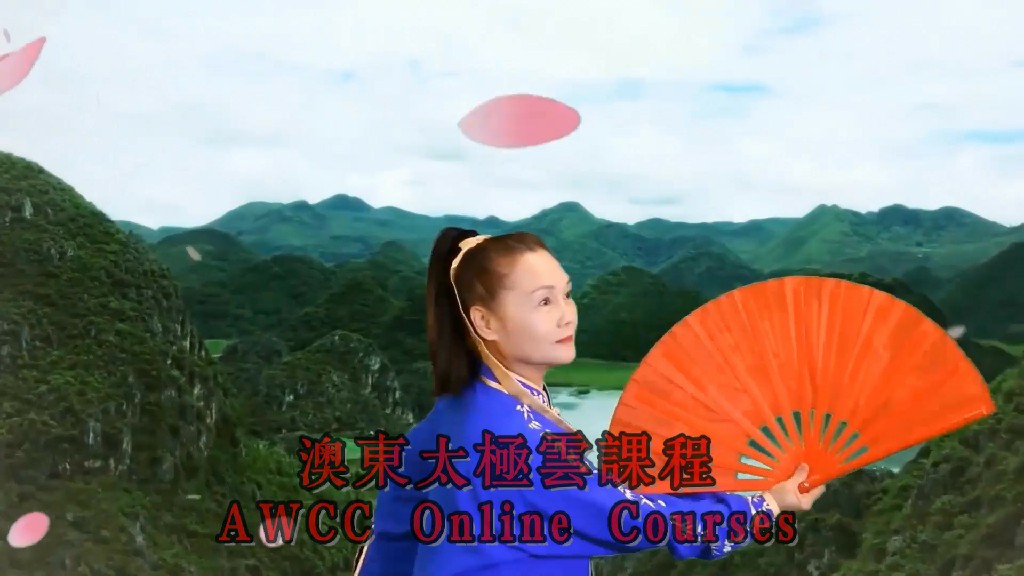 Master Wendy Jiang H, chairman of the Australian Oriental Martial Arts Tai Chi , is a direct disciple of Xu Qinlan. She Master Teacher Xu's cloud water Fan and exquisite swordsmanship to the arena of the 16th World Wushu Competition and won the all-around champion of five gold medals. It caused an uproar in the Hong Kong International Arena. This cloud water fan is a Chinese and English bilingual teaching video of the new students in the basic class of the Australian Australian Oriental Martial Arts Tai Chi, a Melbourne Tai Chi public welfare organization founded by Master Wendy himself. The video is edited with Chinese and English subtitles. It is very interesting for learning and observation. effectiveness.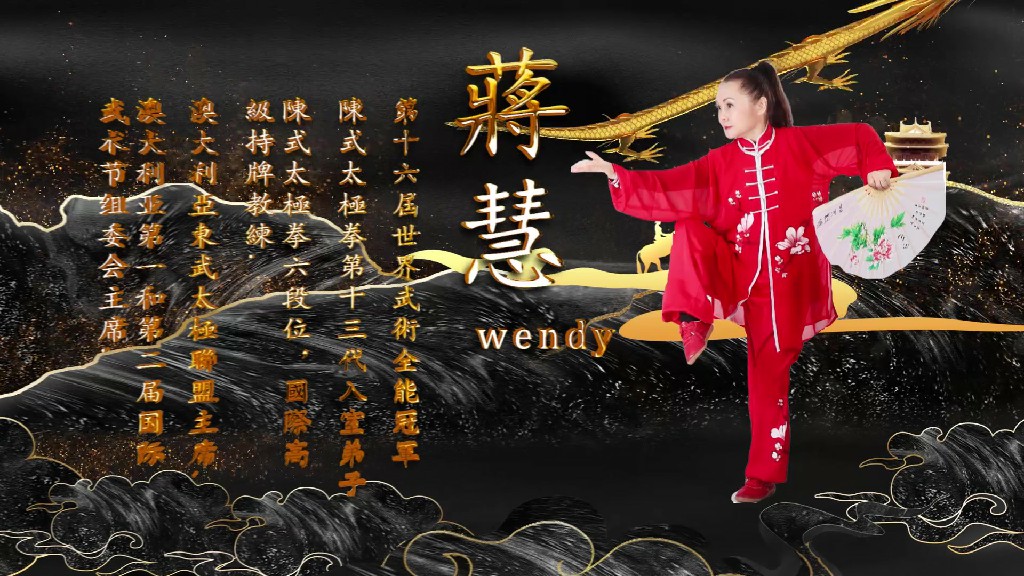 With the progress of the annual course of the basic class, the Benyun water fan course will continue to update the actual recording and broadcast of the classroom learning. It is an excellent way for beginners to step into the Tai Chi Hall of Great Beauty, and it is also an excellent way for Tai Chi practitioners to adjust their body and mind. There are three reasons: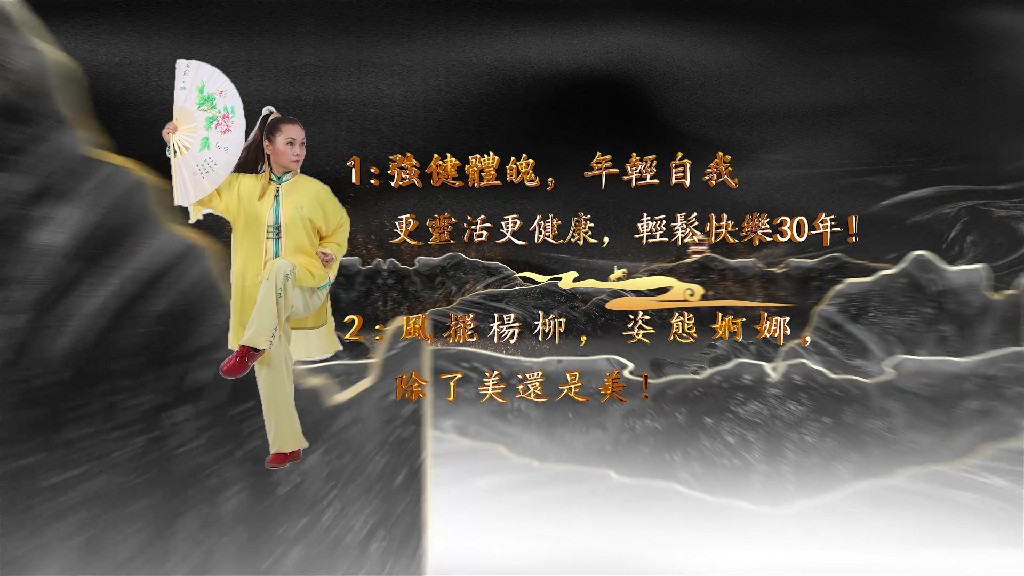 There is no age limit: whether it is an 8-year-old child, a young girl, or even an 80-year-old old man, the same Cloud Water Tai Chi Fan has only different characteristics and style, and there is no difference between different ages.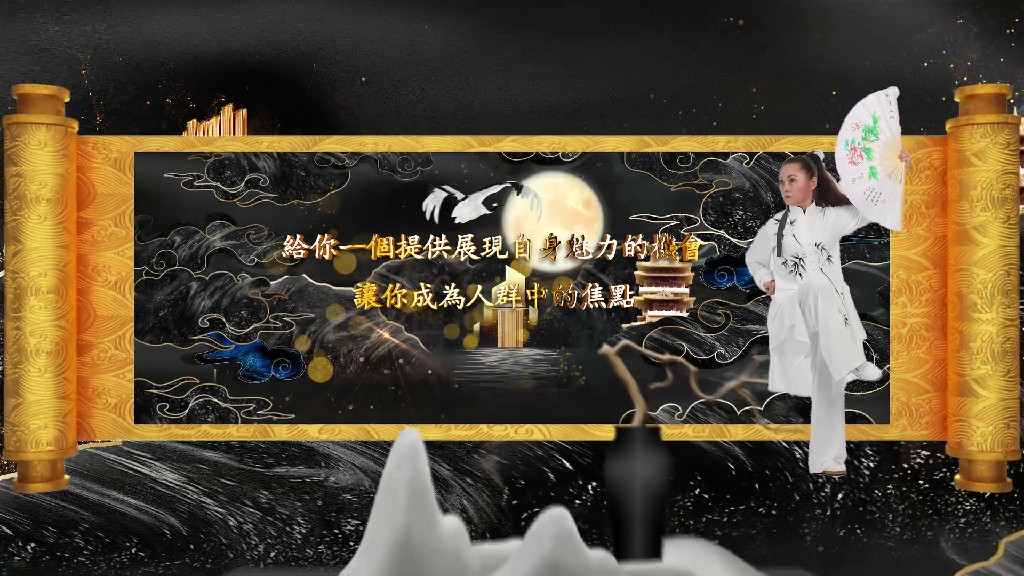 2.There is no threshold of skill: you have been practicing Tai Chi for many years, and a set of Tai Chi Fan that combine rigidity and softness can help you adjust your Tai Chi career and understand the mysteries of Tai Chi from multiple perspectives; for beginners, a set of flexible and beautiful Tai Chi Fan can be used from a more novel perspective. Attract and carry you into the mysterious palace of Tai Chi.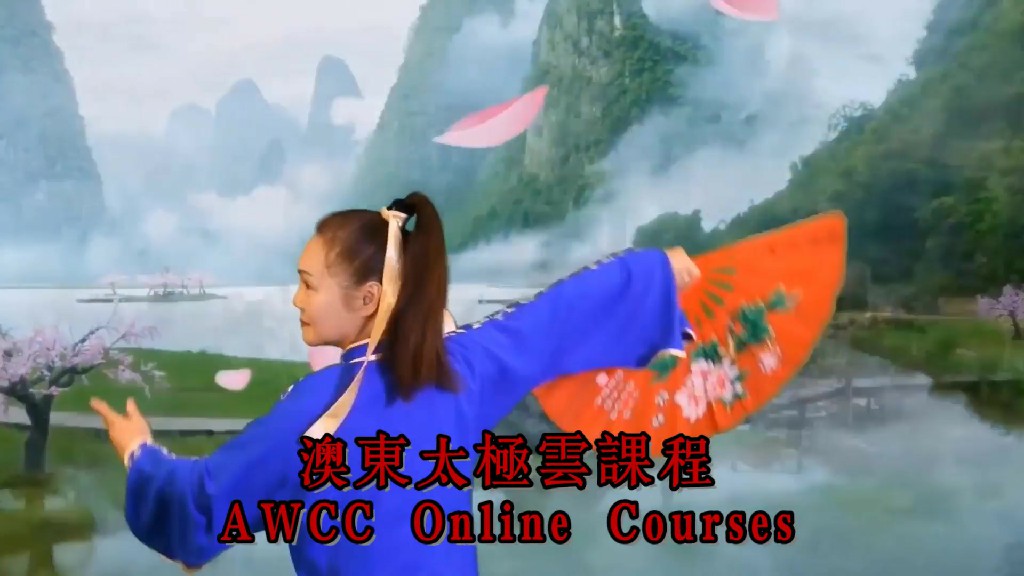 3.No factional barriers: No matter what kind of boxing you are practicing, Chen, Yang, Wu, Wu family, as long as you have a sincere love for Tai Chi and perseverance, feel free to come and learn.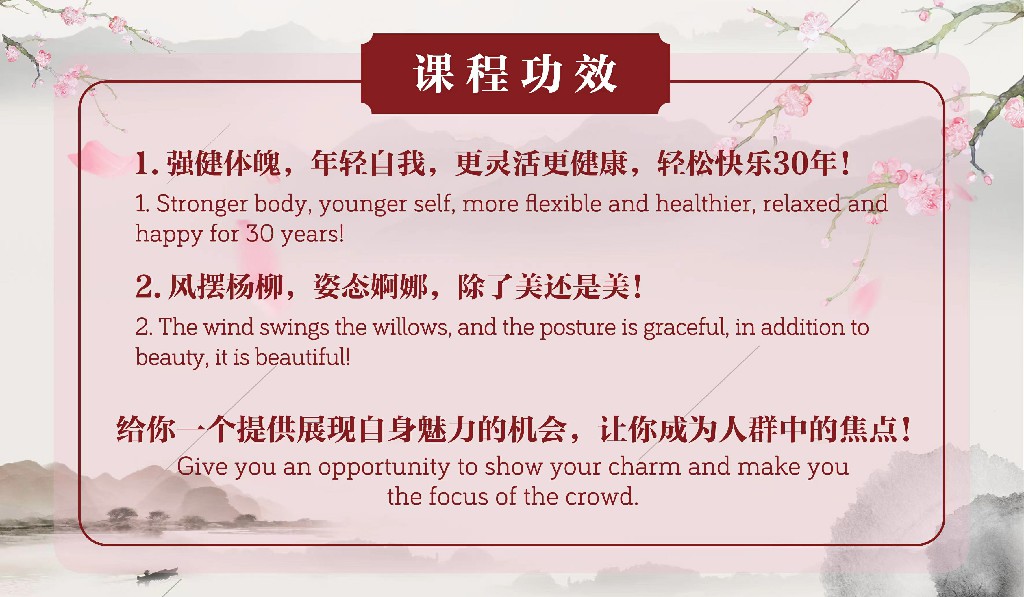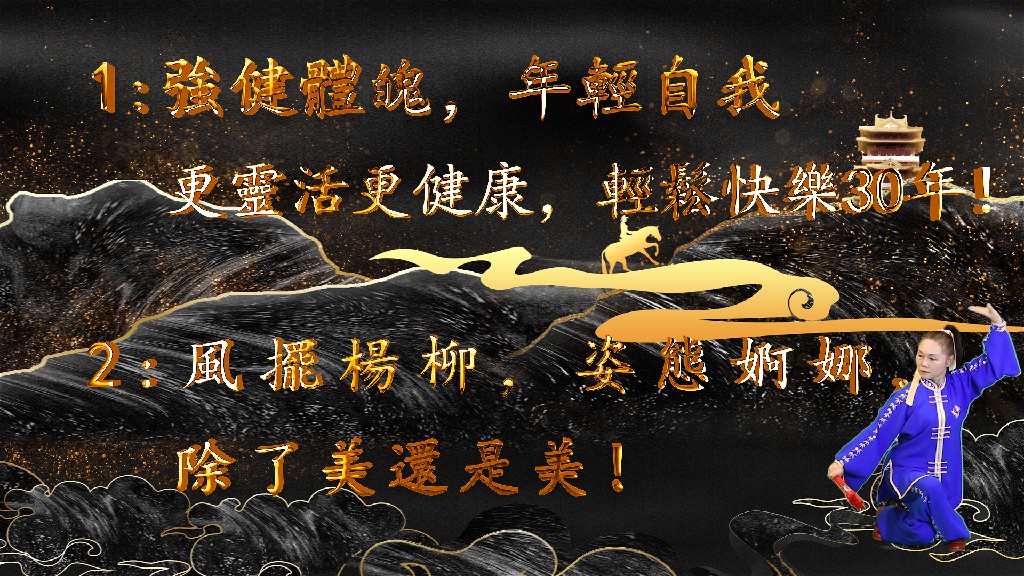 For registration, please click the link: 2022 Admissions Guide(We are non-profit teaching, no tuition fees, only $30 annual membership fee, which is used to share the field rent and insurance, etc.)
Address:Brandon Park Badminton Court 649 ferntree Gully RD, Glen Waverly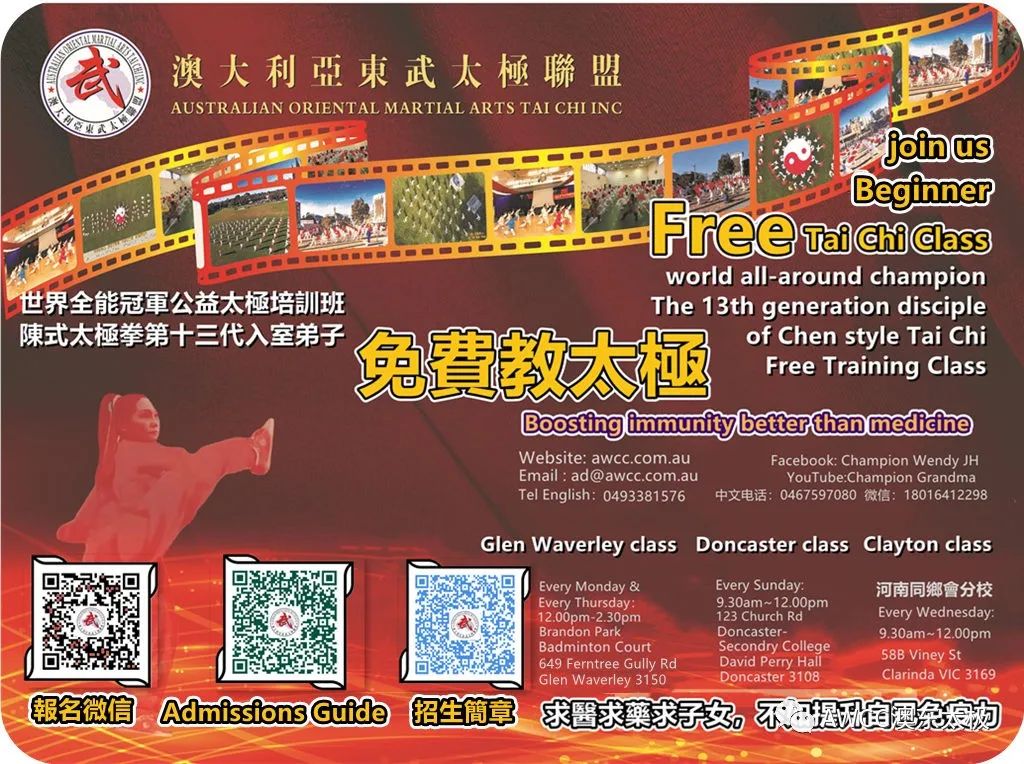 Course Features
Lectures

6

Quizzes

0

Duration

15 weeks

Skill level

Beginner

Language

English & Chinese subtailtle

Students

6

Assessments

Yes
Record and broadcast primary training class :【Cloud Water TaiChi Fan】Lesson 1:

This course is the first lesson recorded and broadcasted for the basic class of cloud water Fan:
Move No 1 to 5:
1.Commencing form
2.Retreat showing fan
3.waving a fan in the wind
4.Vajra pounds mortar
5.Leopard Look Back

Record and broadcast primary training class :【cloud water TaiChi Fan】No:2 (Chinese and English bilingual teaching + subtitles)

This course is the second lesson recorded and broadcasted for the basic class of cloud water Fan:
Steps6 to 9: Left and right cloud fans
7. Push the waves
8. Holding the fan kick
9. Dragonfly click water

Record and broadcast primary training class :【cloud water TaiChi Fan】No:3 (Chinese and English bilingual teaching + subtitles)

This course is the third lesson recorded and broadcasted for the basic class of cloud water Fan: Steps
10.The snake comes out of the hole
11.Riding on a tiger open fan

Record and broadcast primary training class :【cloud water TaiChi Fan】No:4 (Chinese and English bilingual teaching + subtitles)

This course is the fourth lesson recorded and broadcasted for the basic class of cloud water Fan:
Steps 12 to 15 :
12. Bend the bow and shoot the moon
13. Arhat subdues the dragon
14. One Pillar of Optimus
15. Holding the moon in my arms

Record and broadcast primary training class :【cloud water TaiChi Fan】No:5 (Chinese and English bilingual teaching + subtitles)

This course is the fifth lesson recorded and broadcasted for the basic class of cloud water Fan:
Steps 16 to 20:
16.Nezha explores the sea
17. Split Huashan Mountain
18. White Snake Spitting Tongue
19.White crane show wings
20.huge bird spread wings

Record and broadcast primary training class :【cloud water TaiChi Fan】No:6 (Chinese and English bilingual teaching + subtitles)

This course is the sixth lesson recorded and broadcasted for the basic class of cloud water Fan:
refresher Steps 1 to 20: