The news spread like wildfire! Tai Chi people all over the world are running to tell!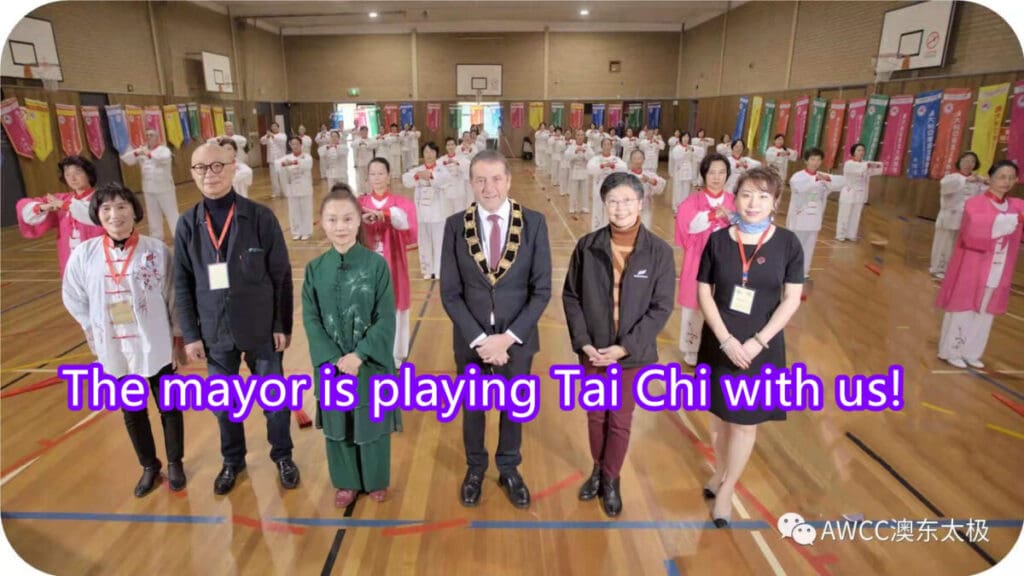 The number of visits on the official account reached thousands in just one hour, and the number of visits exceeded 2000 likes in less than a day.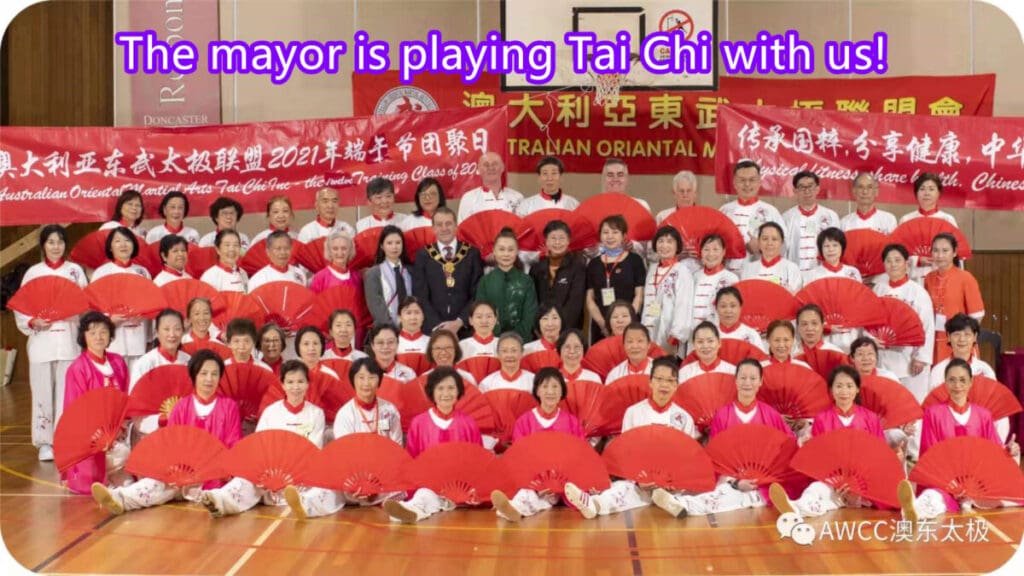 AOMA Tai Chi's Dragon Boat Festival Tai Chi Reunion Day with the mayor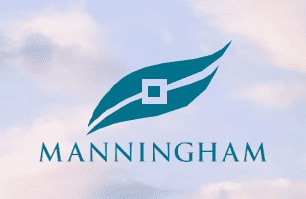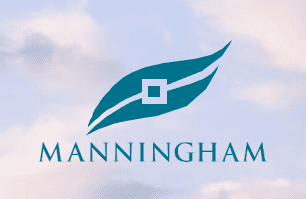 This Project was proudly supported by Manningham Council's Community Grant Program
AOMA Tai Chi Dragon Boat Festival Tai Chi Reunion Day
Mayor: The government supports Tai Chi for public welfare, It is good for the health
The mayor is playing Tai Chi with us!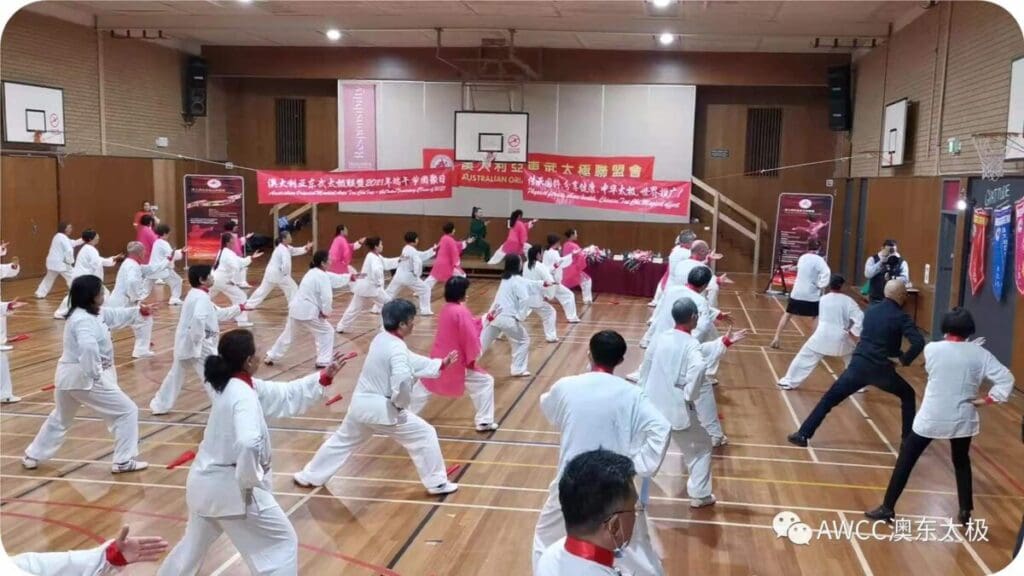 Today,  27,June, 2021,  Sunday morning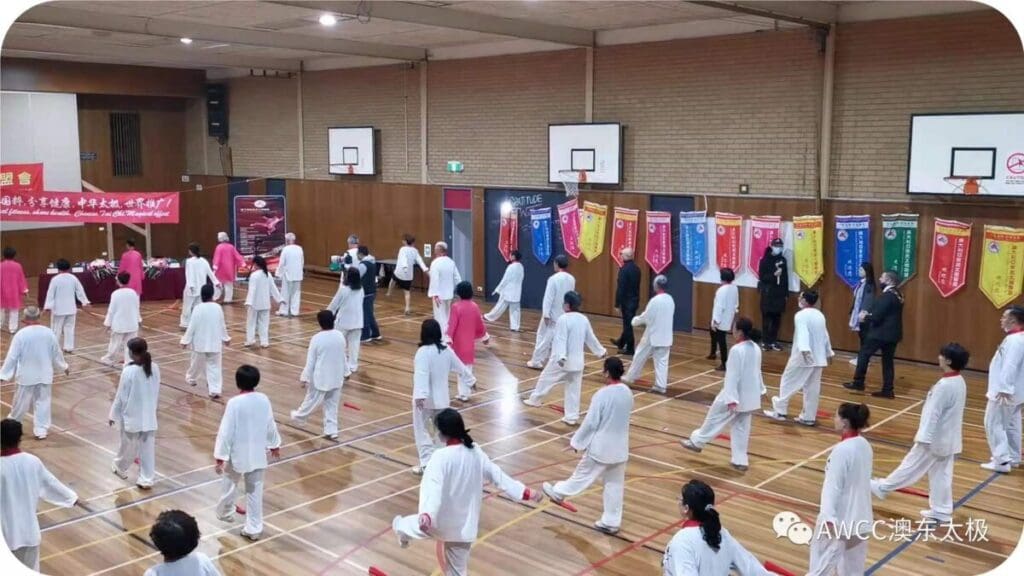 Tiangong casts a light drizzle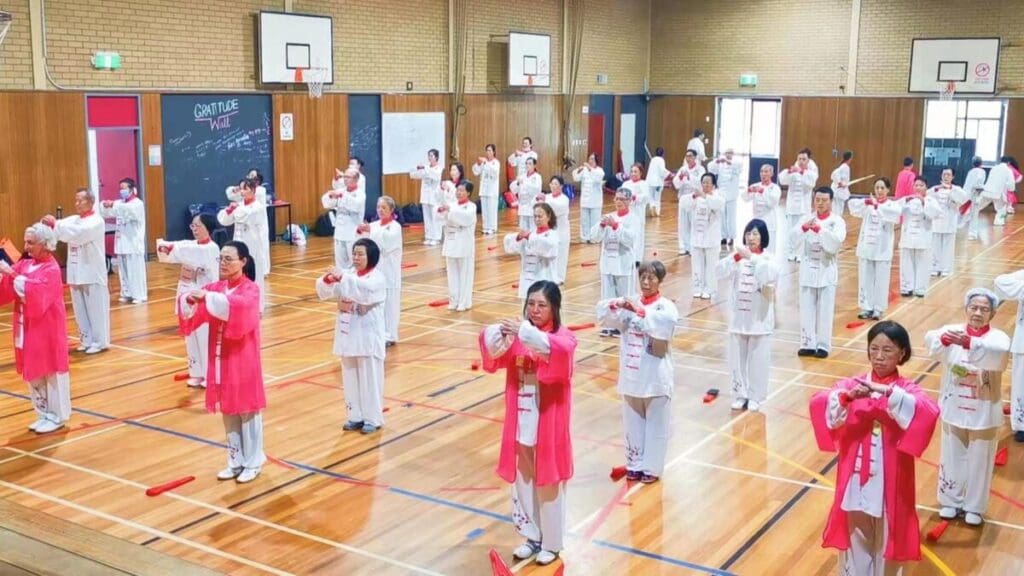 However, people of AOMA Tai Chi are extremely excited and happy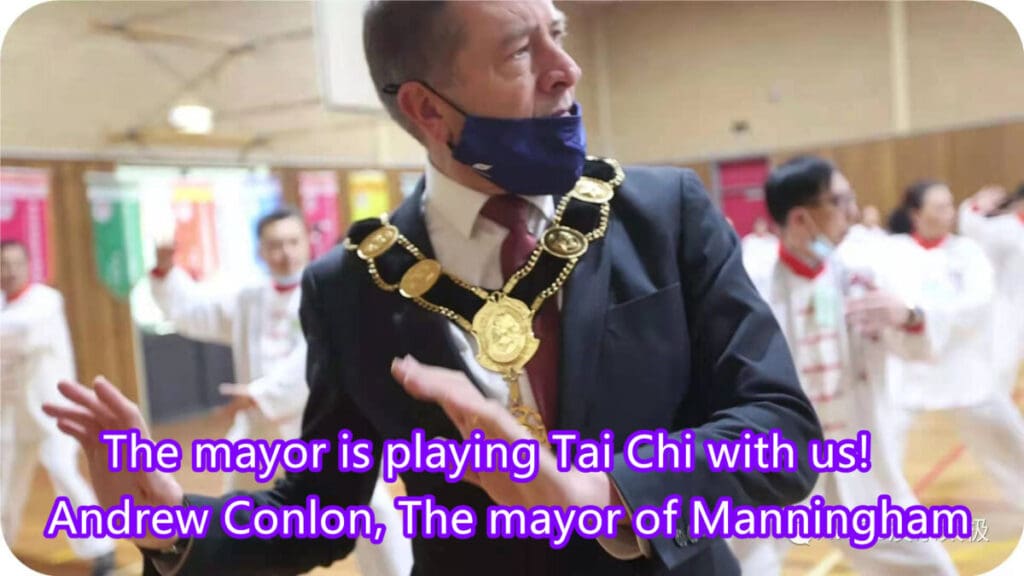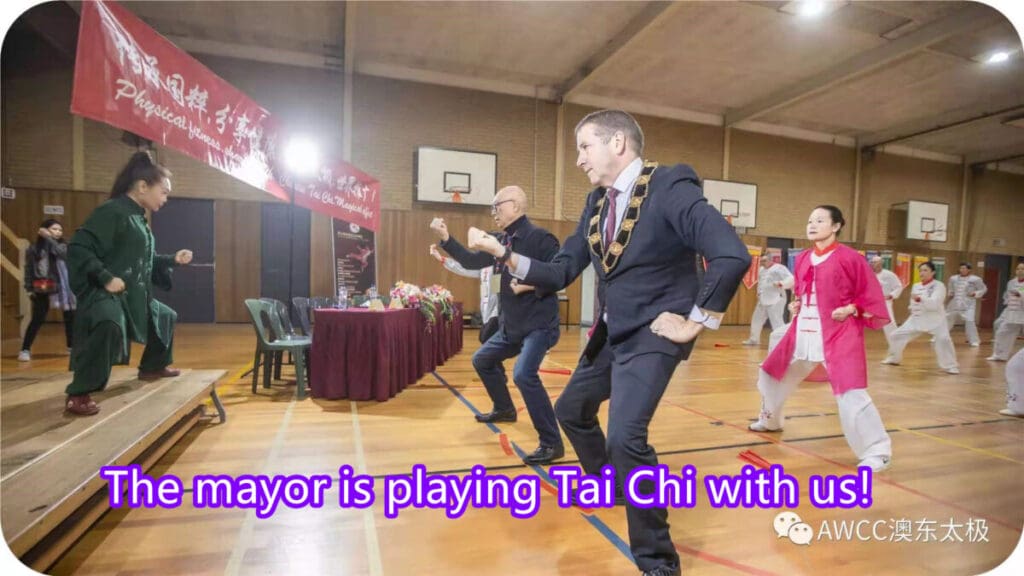 The mayor is playing Tai Chi with us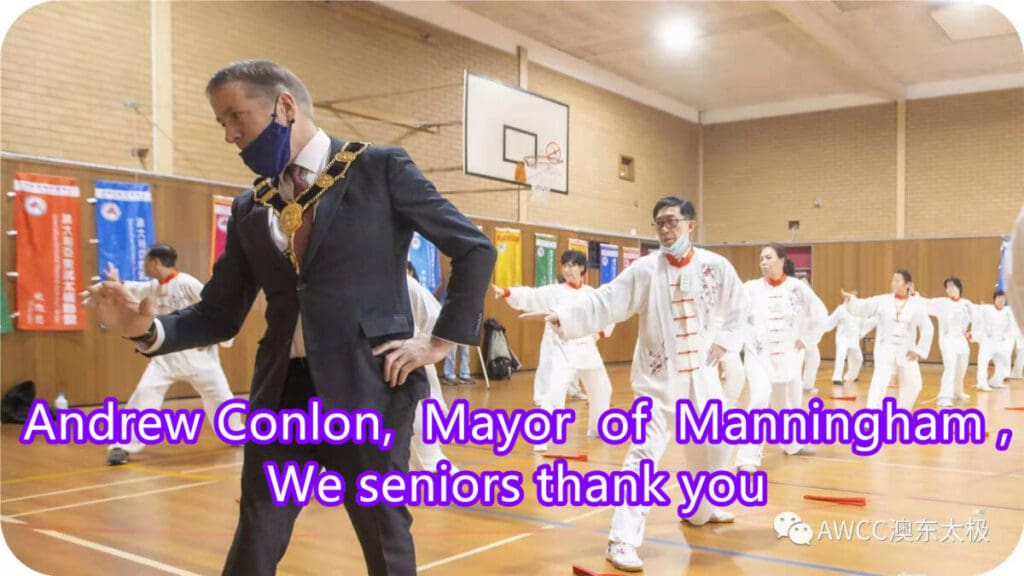 Andrew Conlon,Mayor  of Manningham ,the elderly in our community thank you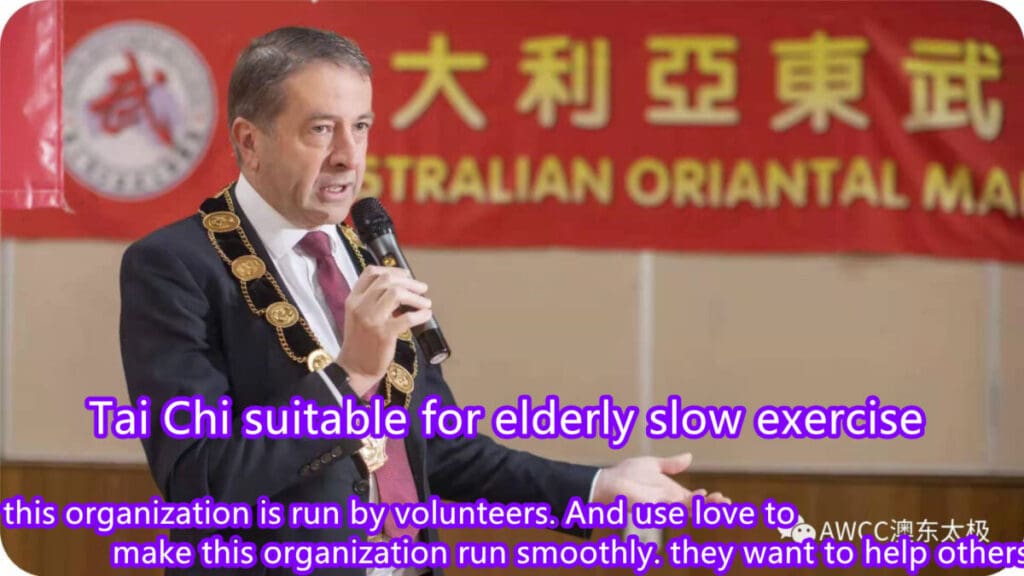 Especially what makes us happy is
The mayor said: Our Manningham City Government is very proud to support this activity of the AOMA Tai Chi charity organization, which is suitable for slow exercise of the elderly.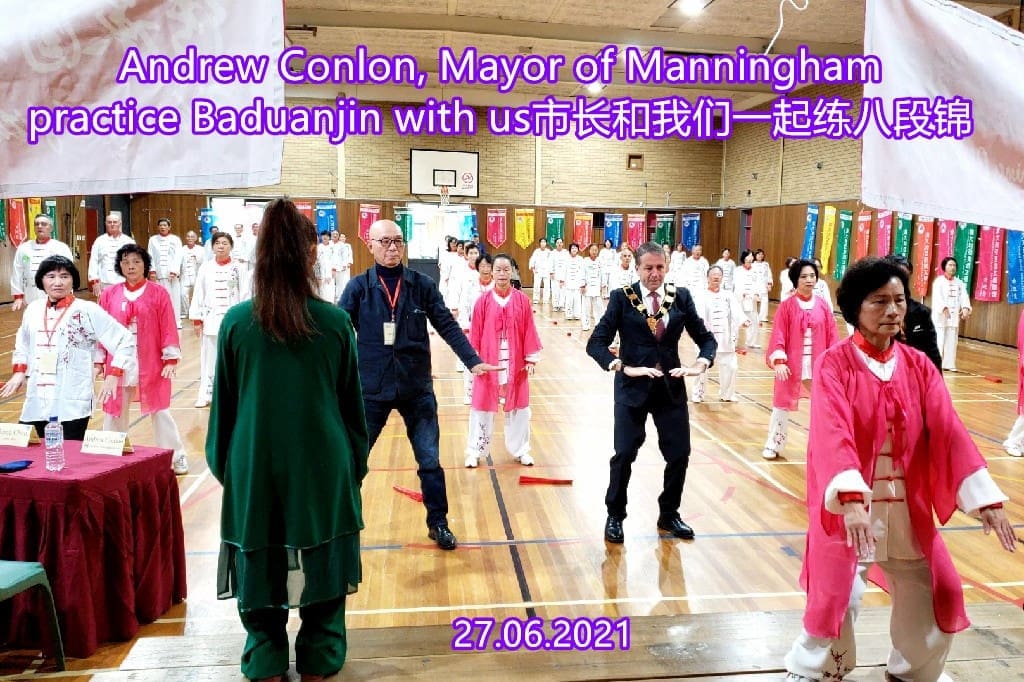 He says:
Another reason why our city government likes to approve of this organization is that we see that this organization is all run by volunteers. And use love to make this organization run smoothly. Advocate love and dedication without compensation, they want to help others.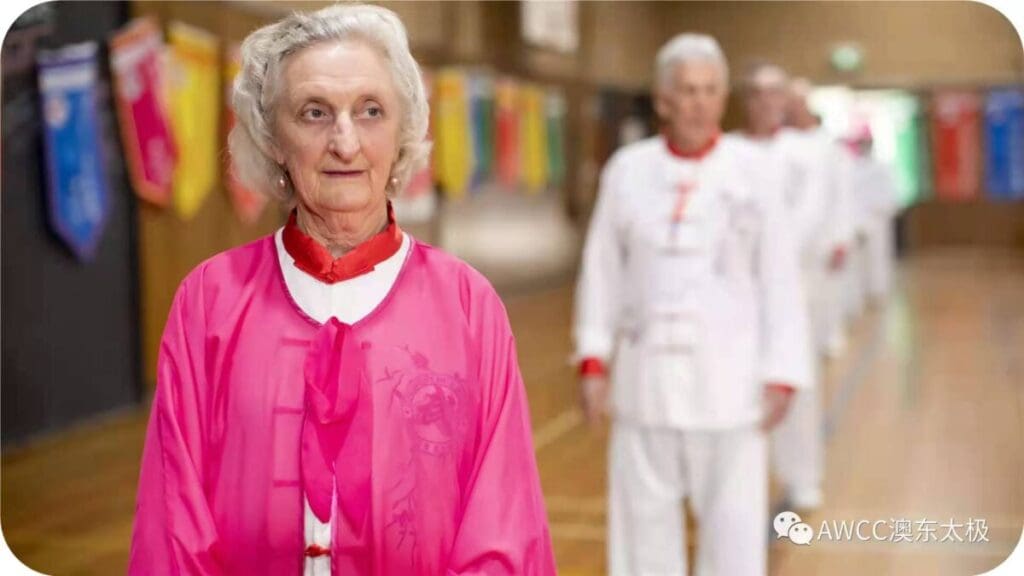 The municipal government cares about the health of the elderly in our community and is happy to hear it!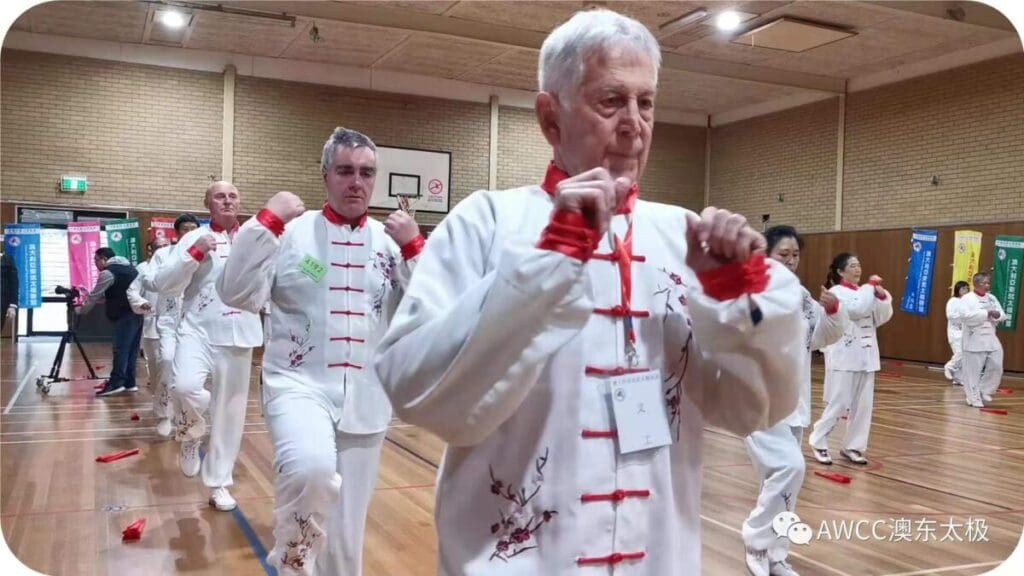 I hope that the municipal government can provide free training venues for our senior citizens. We quietly told the mayor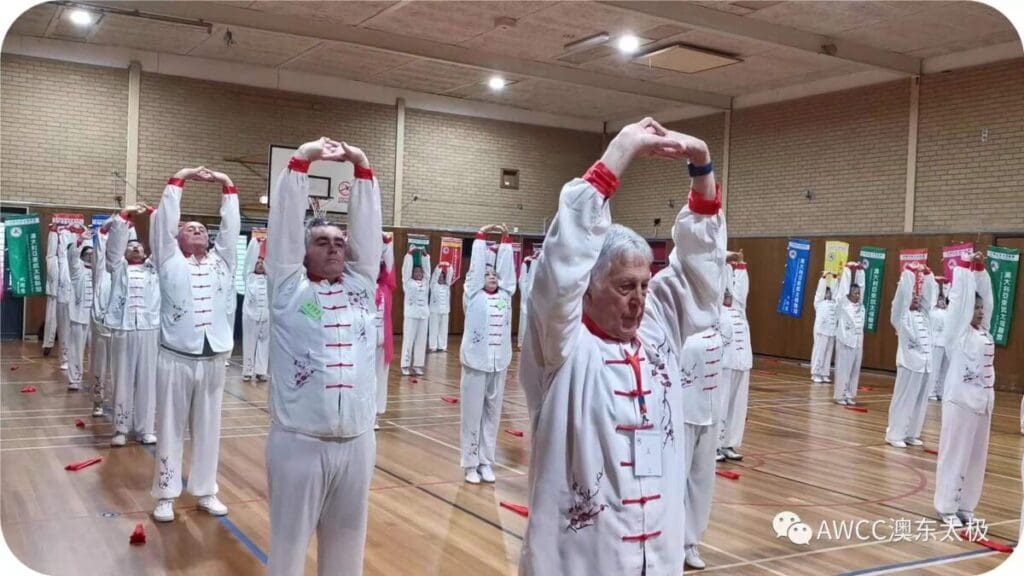 Tai Chi is the best exercise for our elderly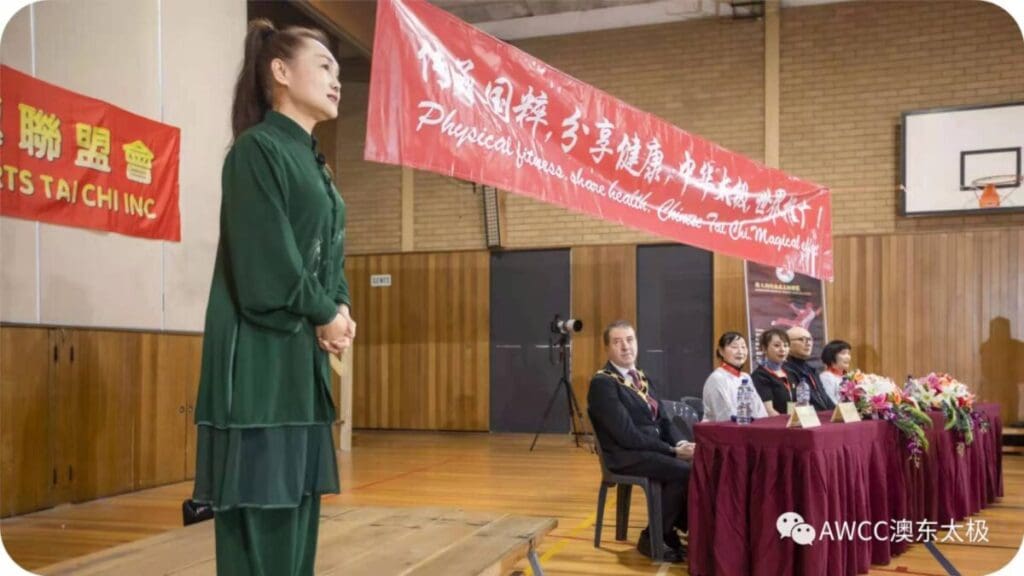 Master Wendy expressed their deep gratitude to the city leaders for their attention On behalf of More than 1,000 members and tens of thousands of online Tai Chi learners
she said:
in the past three years, we have been 12 public welfare basic classes and 9 training classes of varying degrees. including 7 cancer survivors, 12 anxiety and depression patients, Thirteen people with disabilities, hundreds of elderly, weak, sick, and chronically ill patients, and white-collar workers who benefited from the magical charm of Tai Chi, .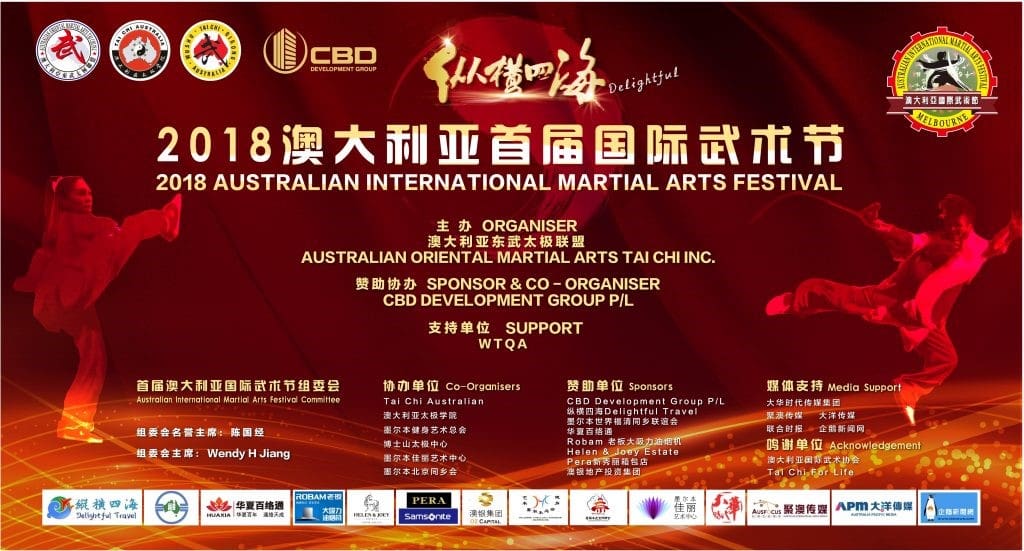 She said: AOMA Tai Chi Alliance was able to host Australia's first International Martial Arts Festival in 2018 and the brilliant achievements of the second International Martial Arts Festival in 2019. Chinese Tai Chi can be promoted in Australia, and every step taken cannot be separated from the support of the local government.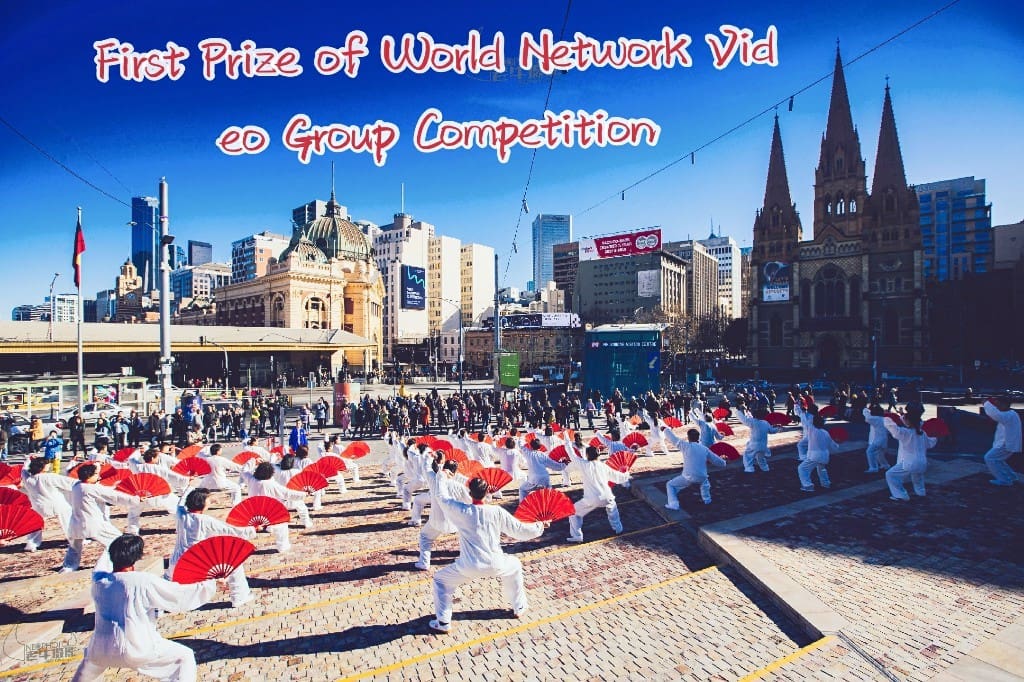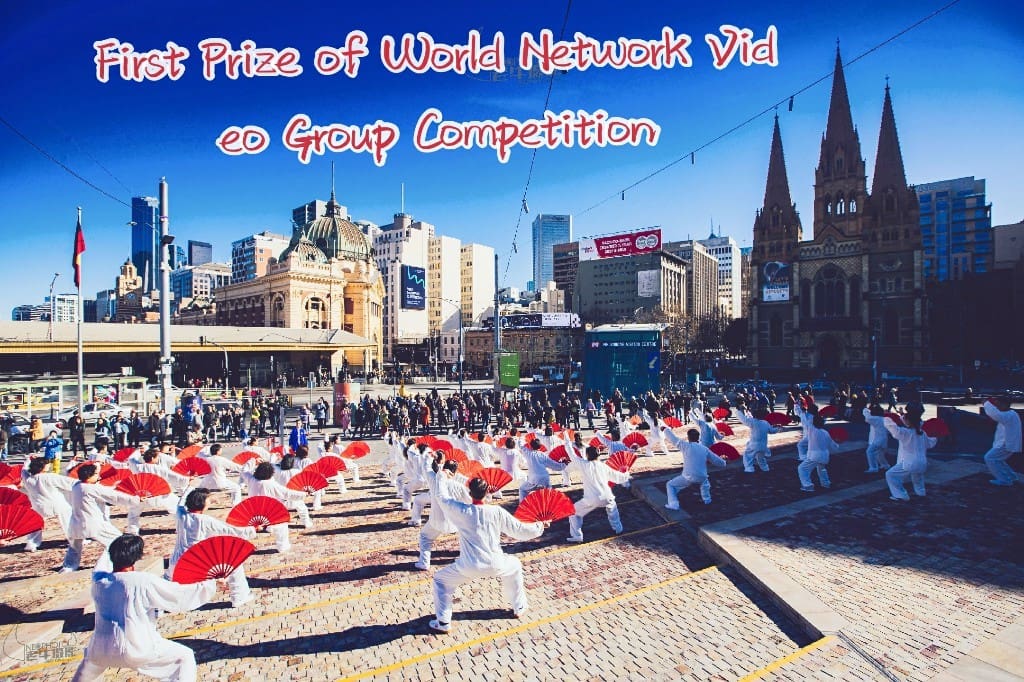 She said: AOMA Tai Chi can organize a group of elderly people and patients with chronic diseases who originally need social care, and represent Australia in one fell swoop to win the first prize of the 4th World Tai Chi Group Competition in 2018.
And the first prize of the 2019 World Tai Chi Cultural Festival collective competition, and was invited to participate in the closing ceremony of Sanya Nanshan, China, 10,000 people stage demonstration, which has an extremely close relationship with the Melbourne local government's extreme emphasis on and dedicated support for people to exercise Tai Chi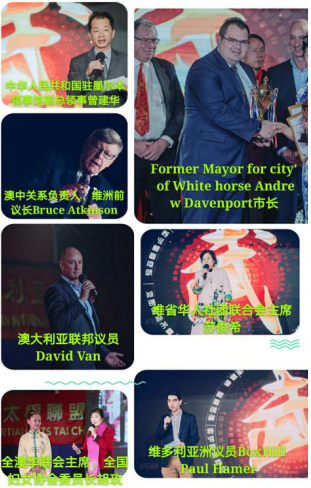 The Minister of Intercontinental Diversified Culture of our Wushu Festival, the Chinese Consulate, the Chairman of the Hualian Association and 16 leaders from all levels of government attended the speech in person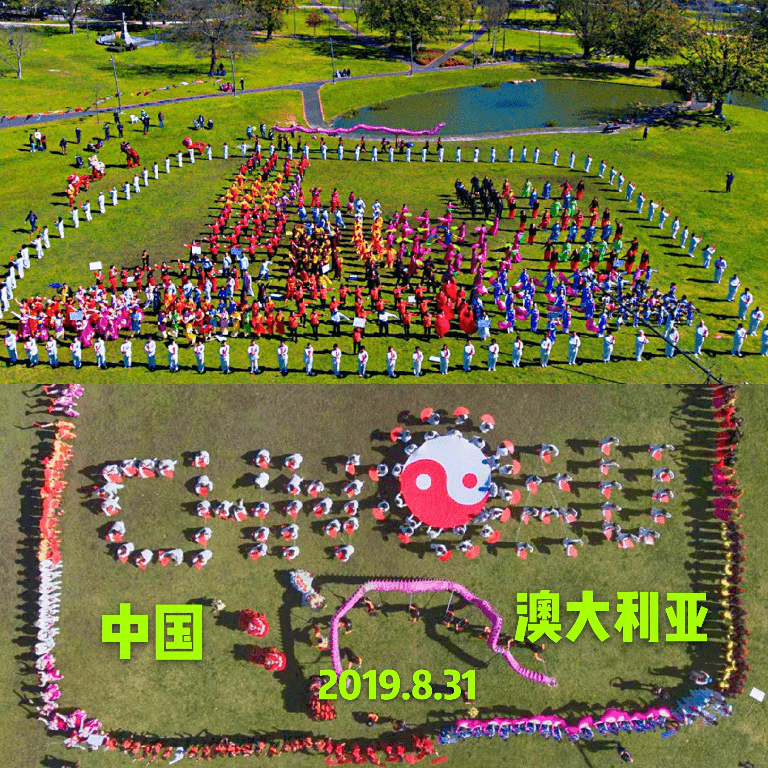 The Thousand People Tai Chi aerial photography held at BoxHill Garden shocked the world
and major Chinese and Australian media rushed to report it. The Mayor of White Horse came to help out in person, and the Victorian Hualian Association personally participated and sponsored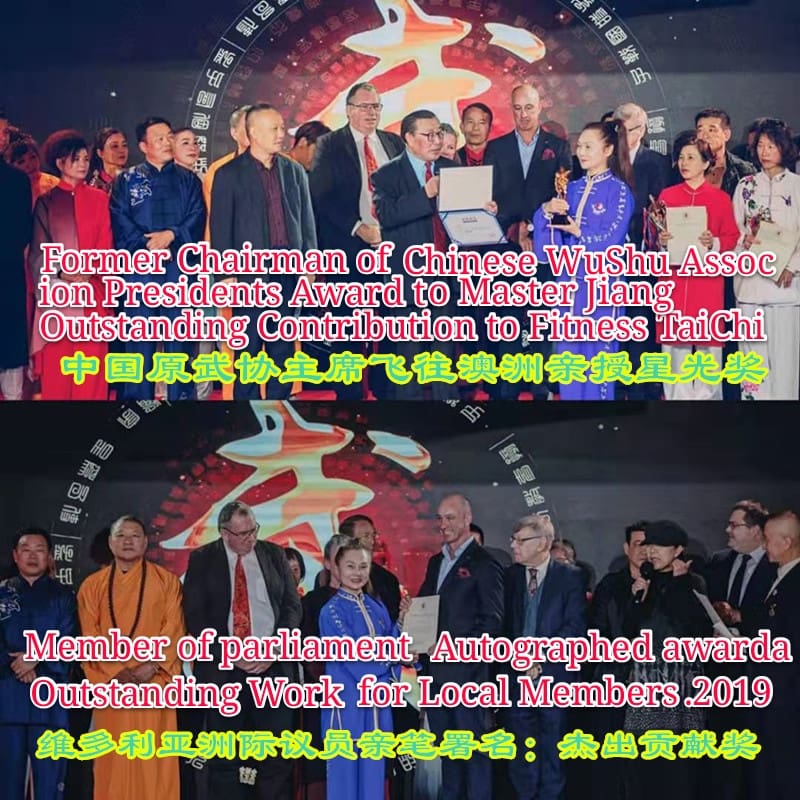 The Chairman of the Chinese Wushu Association flew to Melbourne to present Master Wendy with a trophy for the Outstanding Contribution to the Promotion of Popular Movements.
The Victorian Councillor also awarded our volunteers a personally signed certificate of charity for public welfare.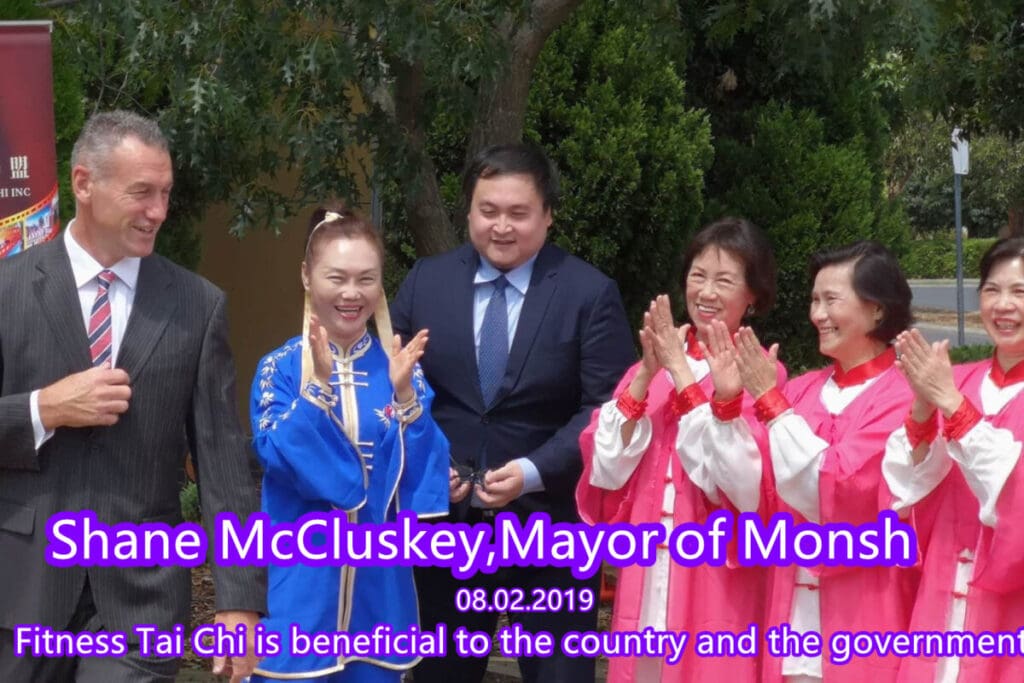 On February 8, 2019, we performed Chinese New Year Tai Chi at Glen Waverlery. The new mayor of monash came to condolences us and asked us to take a photo with us.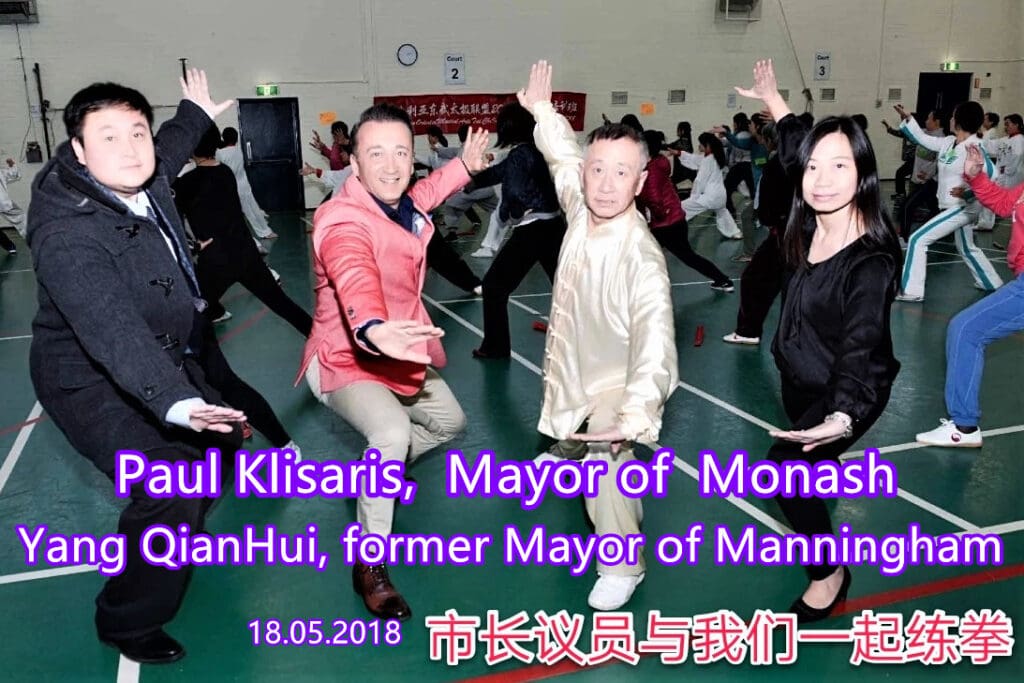 May 18, 2018 Mayor of Monash and Councillor Cai Peng came to the opening ceremony of our third training class and practice boxing with us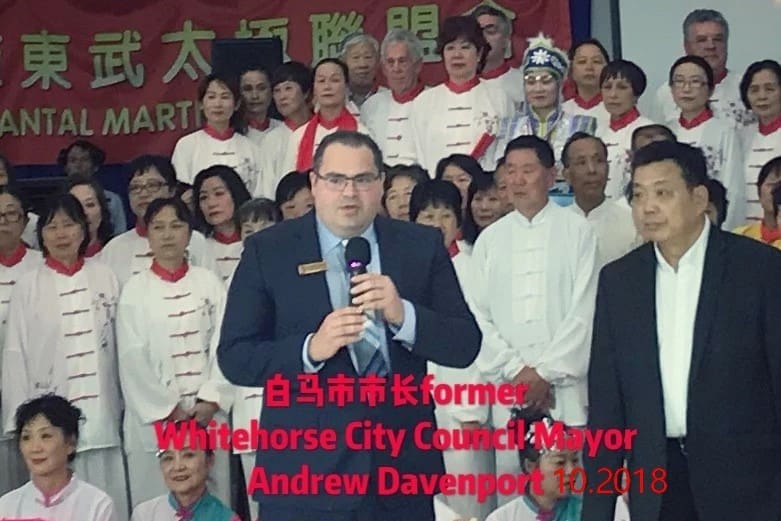 Master Wendy concluded with deep feeling: Chinese Tai Chi can be promoted in Australia, and every step forward cannot be separated from the support of the local government.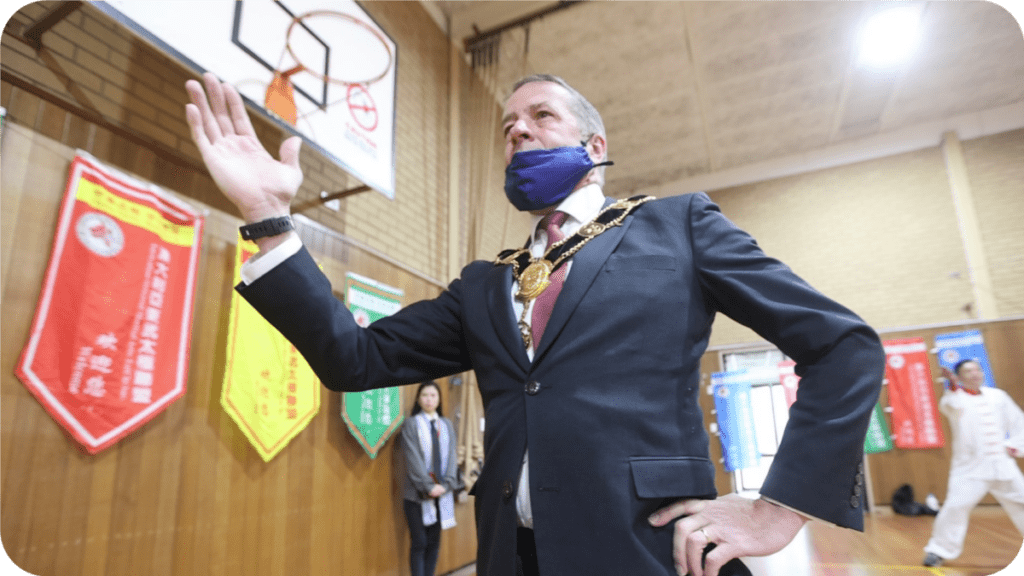 What makes us particularly happy is that Andrew Conlon, the mayor of Manningham, joined us in practicing Baduan Jin until the end, and walked up the stage enthusiastically to say to everyone kindly:
I haven't done sports for a long time. Today I am very happy to come here to practice Tai Chi with everyone.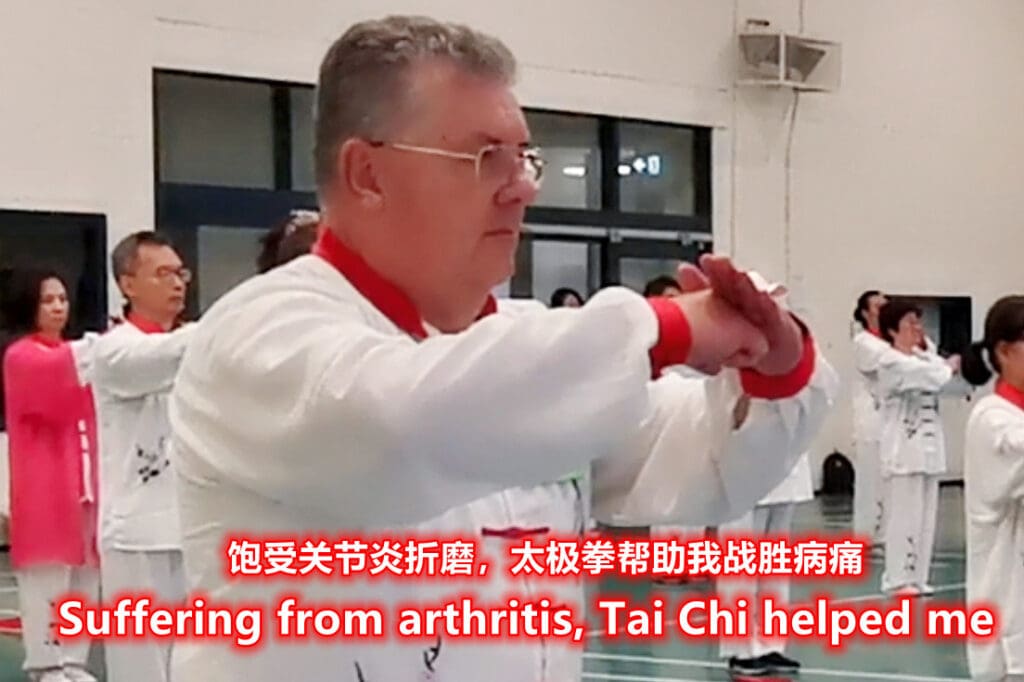 Andrew Conlon He says:
Manningham is a local government that loves the people.
The biggest thing in my mind is to help the residents of the community. Tai Chi is good for physical and mental health.
Today I see that there are many people of different nationalities and a multicultural environment. Everyone communicates and exercises together
This is great! It stands for Manningham!
Another characteristic of Manningham is its aging population. We are one of the cities with the oldest average age in Victoria. Everyone will get old. This is a natural law, but this topic is very important because everyone knows to keep exercising. But how do I exercise when I get old? It is a pleasure to see you all here today. Our city government is very proud to support this activity of the AOMATai Chi charity organization, support the slow exercise of Tai Chi suitable for the elderly, and bring people together in a positive way. This is not only about physical and mental health, but also about bringing people together, supporting each other, developing friendship, and establishing good neighbor relationships with each other.
I want to encourage Master Wendy and all volunteers.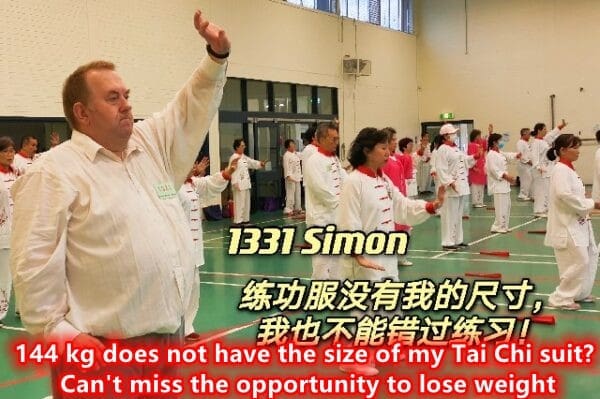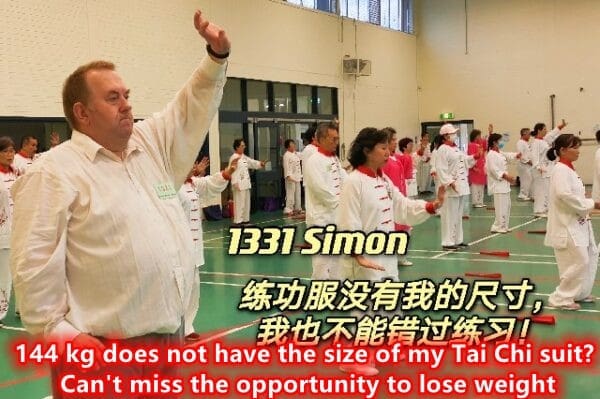 Our Manningham City government likes to approve of this organization for another reason: we see that this organization is all run by volunteers. The volunteer team brought everything together in a friendly and close manner, and used love to make this charity organization run smoothly. They advocate love, dedication and atmosphere for others. They don't have to get paid for what they do, they do it out of love, and they want to help others.
On behalf of Manningham, I would like to thank Master Wendy, all the volunteers, and all those who participated in Tai Chi exercises to keep healthy. thank you all!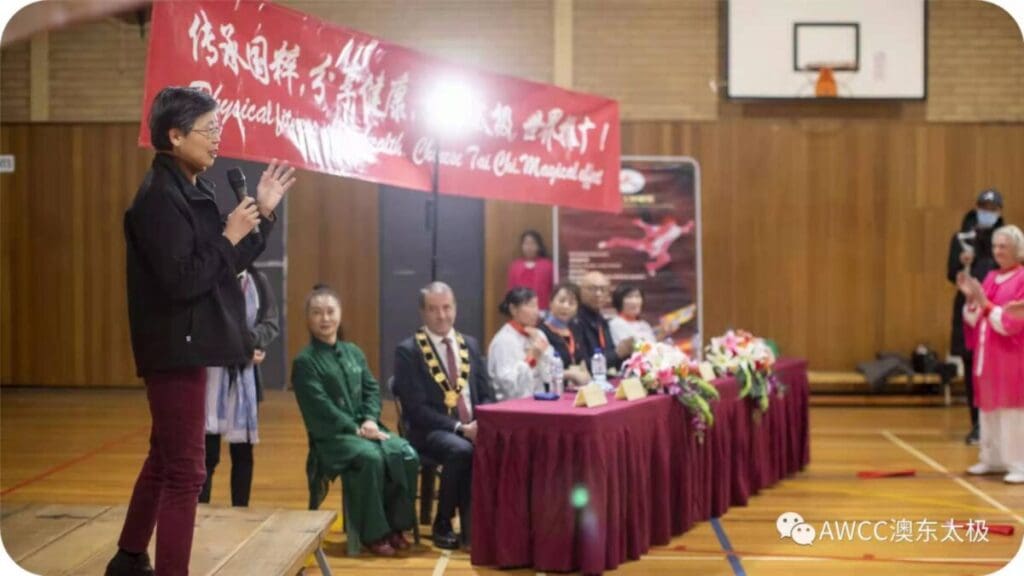 Anna Chen,Deputy Mayor  of Manningham City Hall said:
Feel like going home today
We always see many Chinese practicing Tai Chi in the park. They are happy, smile, and live long. Most of them are in their 80s and 90s. 60/70 years old is very young for them.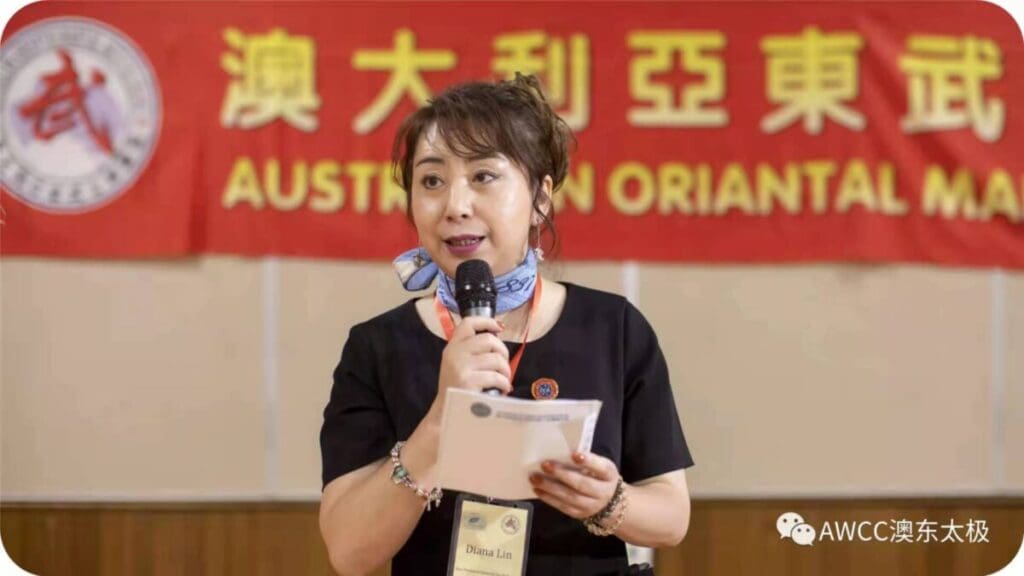 Lin Diana, the first executive vice chairman of the Victorian Chinese Association, said: Through the first international martial arts competition in 2018 and the second Melbourne forum in 2018, the Australian Tobu Tai Chi Alliance has created a wonderful record in Australian history and has a high level And innovative content.
The FCA committee supports Chinese communities like "AOMA Tai Chi" as one of our development priorities in Australia.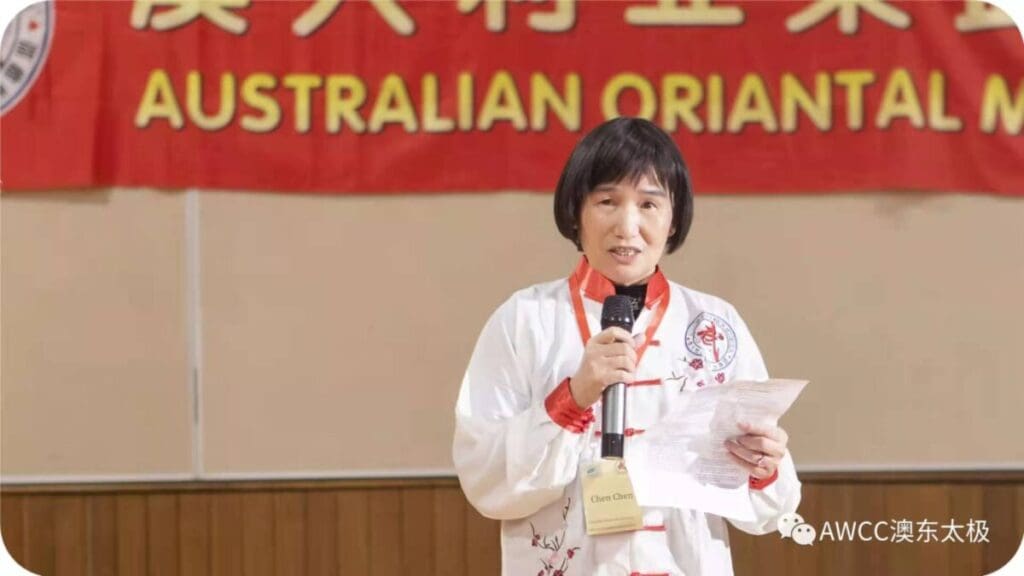 Chen Chen, Chairman of Australia China National Women's Association:
The Dragon Boat Festival is a traditional Chinese cultural festival, and Tai Chi is a traditional Chinese martial art.
I am very happy to be able to celebrate the Dragon Boat Festival with the support of Manningham City Hall today and practice Tai Chi with everyone at the Australia East Tai Chi Alliance.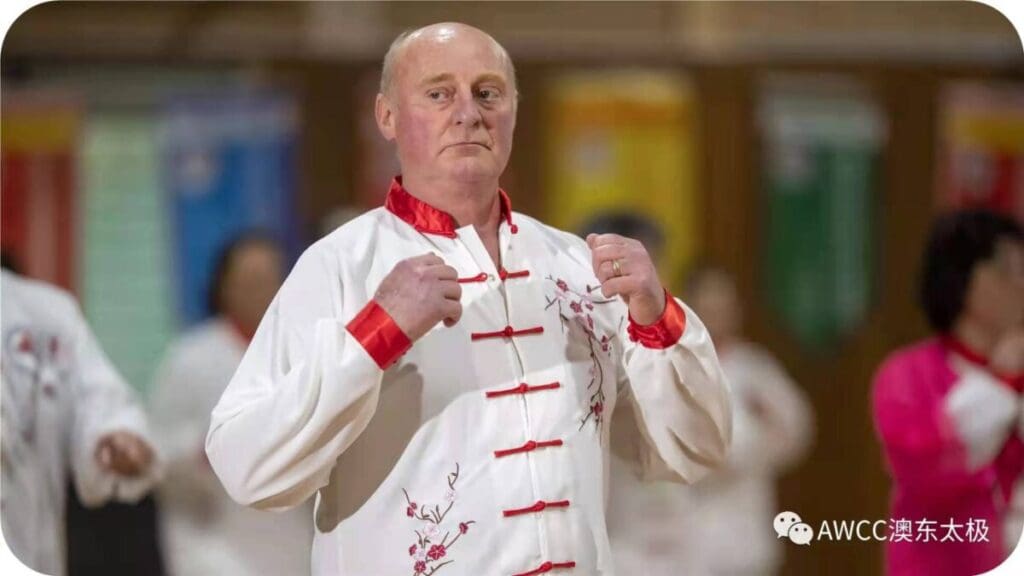 Andrew Zigouras Lumbar Spondylopathy Architect:
His eloquent exposition from three aspects amused the mayors:
1. I am an architect, and my severe lumbar disc herniation has been torturing me. Fortunately, Tai Chi has brought obvious benefits to my occupational disease of lumbar spondylosis;
2. Hope that the Chinese Tai Chi movement can be popularized in various communities. Let more Westerners share the magical charm of Tai Chi that can prevent and cure diseases!
3. I hope that the government can support non-profit organizations like Wendy, and provide us with free activity venues for learning Tai Chi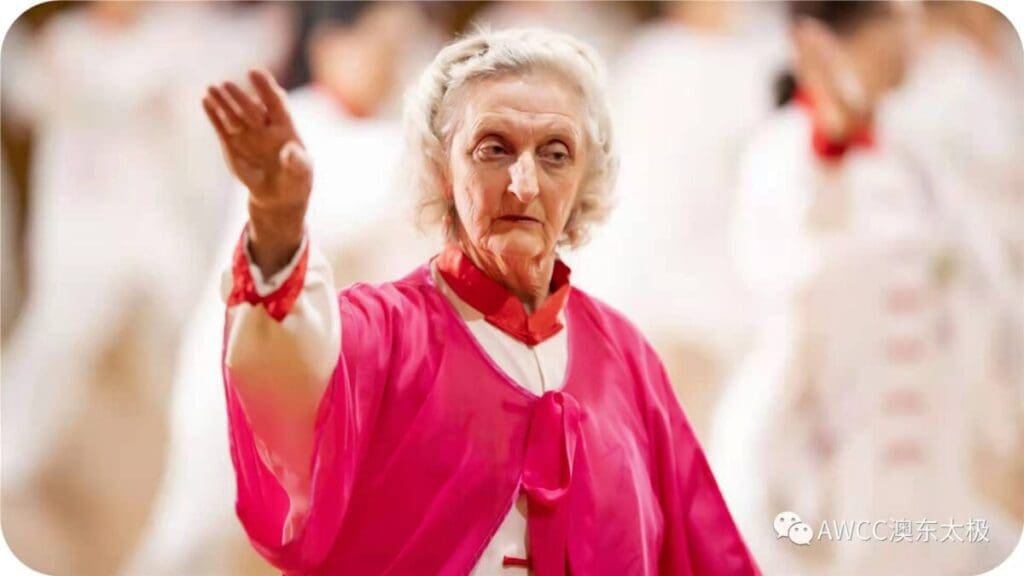 Alison Rennick, assistant teacher after operations:
I am 73 years old. Five years ago, my hips were replaced due to severe osteoarthritis.
I found that Tai Chi exercise was a good preparation for these operations and helped me to recover well afterwards. I like the expressive power of Tai Chi and the health benefits of Tai Chi.
Thanks to teacher Wendy for encouraging me to expand myself. I am very happy to be part of this group of enthusiastic students. In class, I am also happy to help other Westerners enjoy Tai Chi and benefit from it.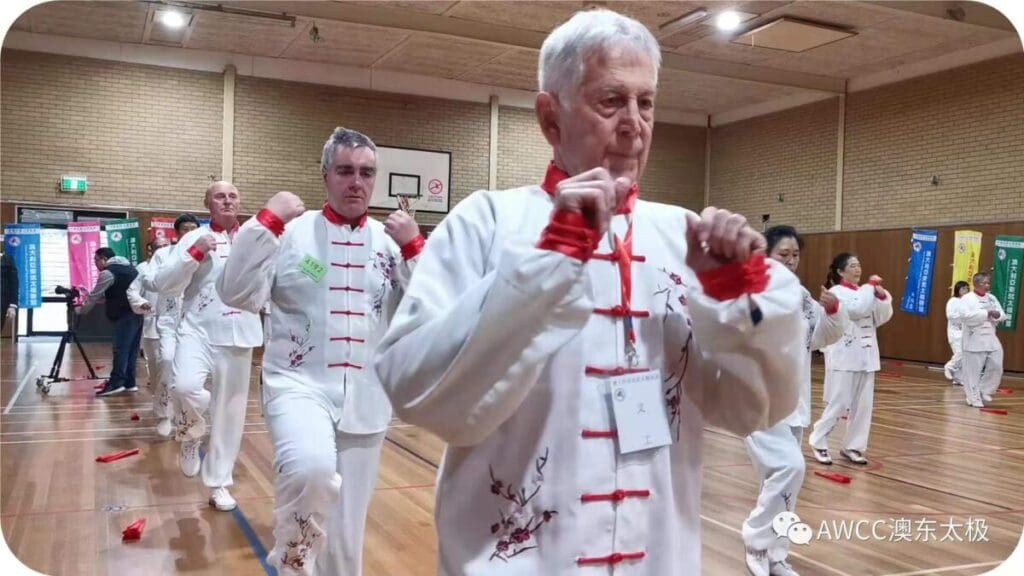 john nation use tai chi for best help
I am over 80 years old this year. I am a student of Teacher Wendy's fifth period in 2018. This year is the third year.
My youth is the story of youth professional youth football, playing squash, tennis, water skiing and skiing.
But five years ago, I now have real deductive joints. Fortunately, I am already tai chi. This tai chi has kept me alive physically and mentally, despite the combination.
Tai Chi is a great activity of Tai Chi, especially for explaining that it has to maintain balance.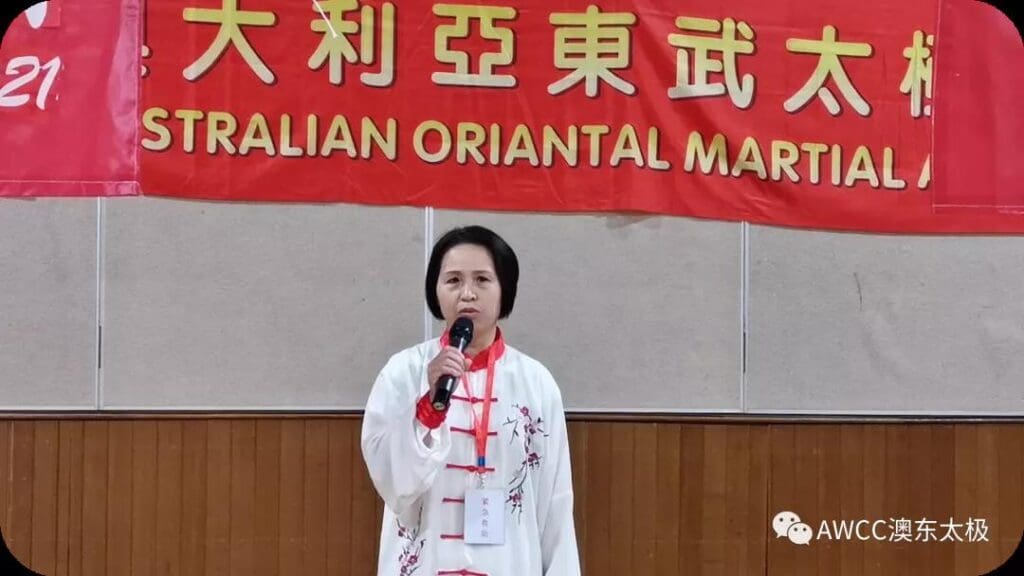 nurse volunteer Wei Yulan::
I am a nurse. I see patients who come to the hospital with various physical and mental illnesses,Although I am very busy and tired at work, the public welfare teaching of AOMA Taiji is beneficial to people's physical and mental health. It is helpful to prevent illness before entering the hospital. To reduce the burden on the country and the hospital, so I joined the volunteer team and started to help Wendy to let people come to class for exercise. In the past three years, the number of participants has exceeded 1,000. Benefit countless people.
Many patients with chronic diseases such as lumbar, shoulder and cervical spine of various degrees, including cancer, anxiety and severe sleep disorders, have improved to varying degrees through persistence in learning. This is because teacher Wendy's charity teaching makes everyone feel that there is no barrier to learning Tai Chi.I hope that more people will come out of the house to practice with us.
Cancer Survivor Volunteer Pu Yujin:
I am 61 years old this year, and three years ago, I was fortunate to be a member of the public welfare Tai Chi training class organized by Teacher Wendy in Melbourne. At that time, when my body was experiencing serious problems, I was diagnosed with cervical cancer and underwent surgery. This was a big blow to my body and mind.
Soon after the operation, I enrolled in teacher Wendy's Tai Chi class. The teacher not only taught us the basic skills of Tai Chi, but also encouraged us to actively participate in charity and dedication activities. I was deeply moved by her selfless dedication and enthusiasm for the spread of Tai Chi in China.
Now I am optimistic and cheerful, every second of work has made everyone gain a lot. Love and sunshine! Carry forward Chinese traditional culture, follow in the footsteps of Master Wendy, and help more people build confidence in life and a healthy body with love Tai Chi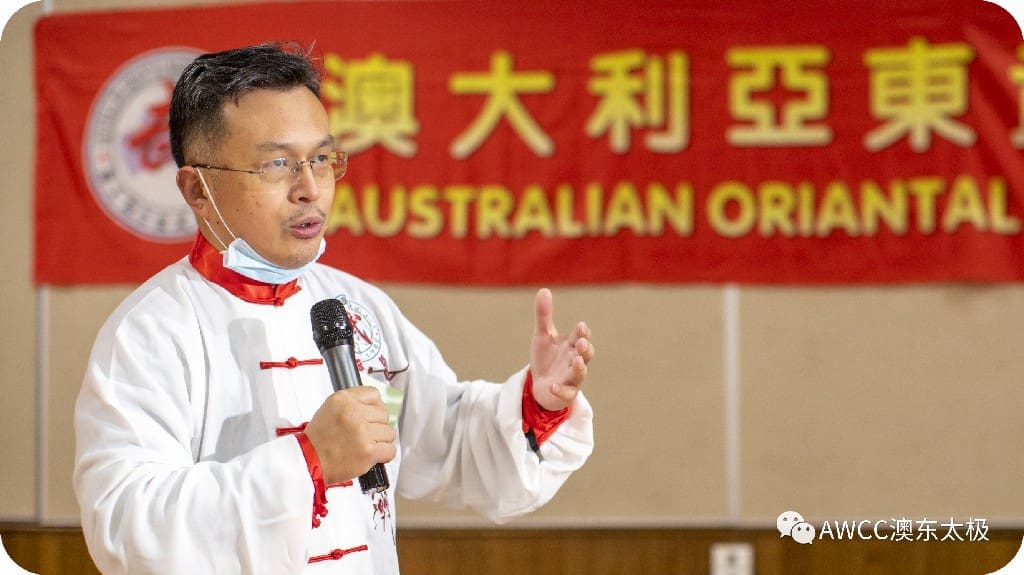 University law professor David Chen:
Before Tai Chi, I had a herniated disc. I spent 6,000 Australian dollars on acupuncture and massage 1-4 times a week. I have benefited a lot from practicing Tai Chi. In this life, Tai Chi will accompany me to the end, because it gives me healthy, energetic and well-proportioned figure.
 When you give love, you are the one who gets the most love in the end. I hope everyone will do their best to promote Tai Chi.
The government's support plays a huge role. I hope that the government will let everyone in the community know about Tai Chi, practice Tai Chi, and have health support in the venue, financial resources, and newspapers.
Do you want to live healthy and comfortable? Come and learn Tai Chi!
Do you want to go to the hospital less? Come and learn Tai Chi!
Do you want to live another 20 years? Come and learn Tai Chi!
Practitioners of different levels gave presentations to the municipal government: Chen Style Taijiquan Essentials 18 Styles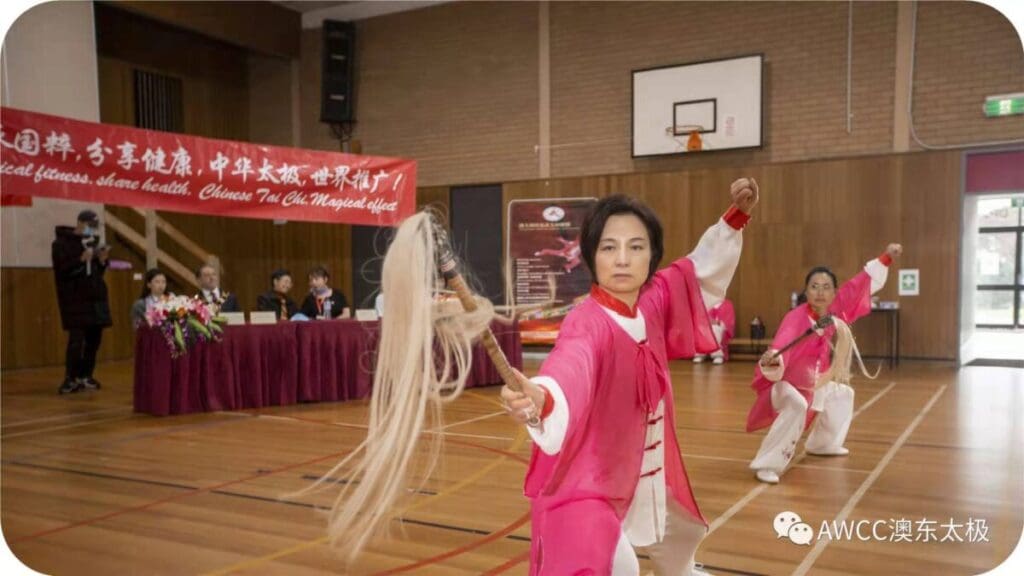 The Wudang Taiyi of the elite class is whisked. directly taught by the director of Wudang Kungfu Hall and Master Wuji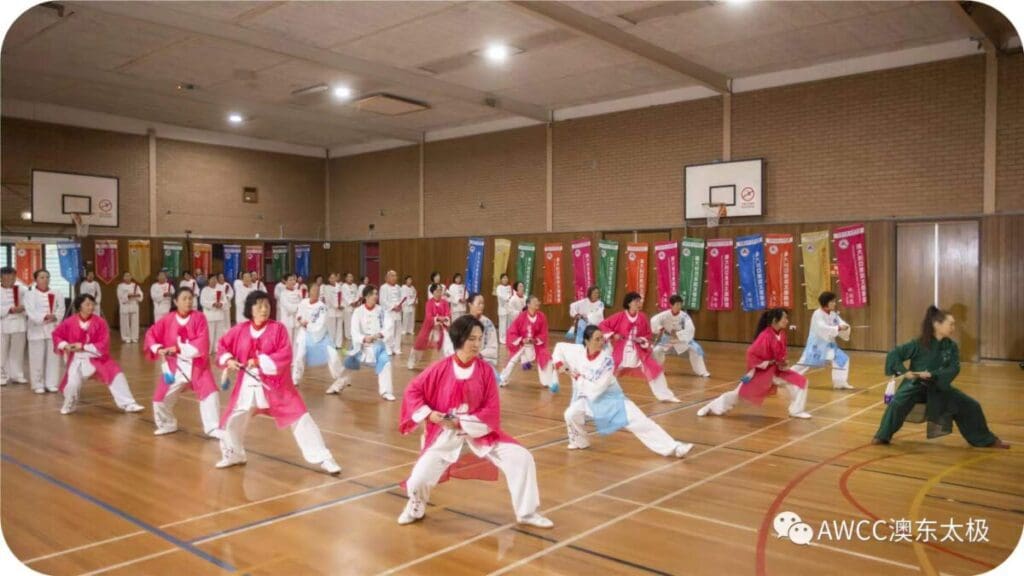 Improvement class this year's course: Chen-style Taijiquan 49-style single sword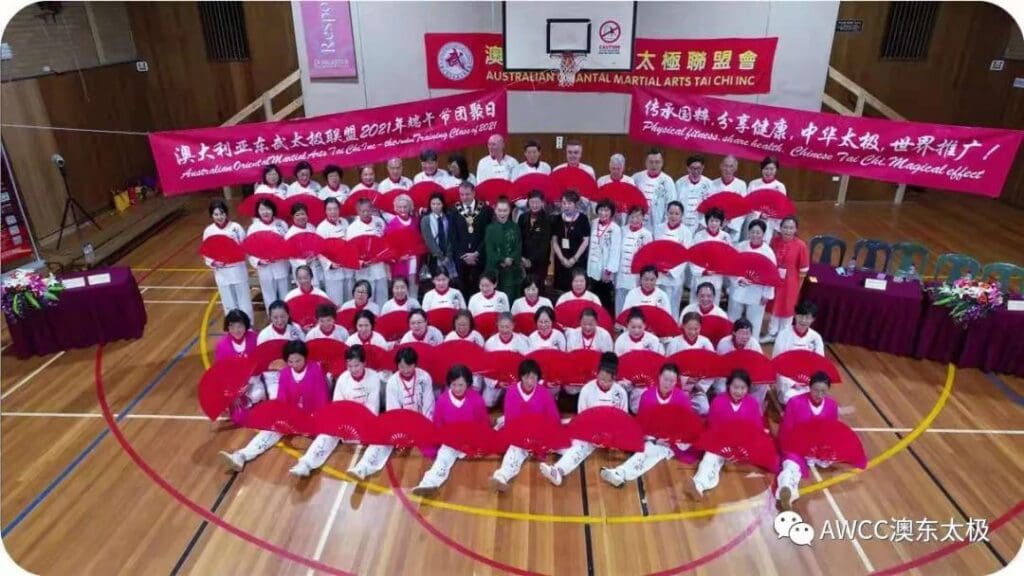 The mayor said: Tai Chi for public welfare teaching is good for the society and good for the elderly! We would like to thank non-remunerated non-profit teaching Tai Chi, a public welfare organization that promotes people to exercise Tai Chi to improve immunity, reduce the chance of illness, and reduce the burden on the country, hospitals and families!
bring it on! join us!