Please refer to the bottom of this admission notice for the registration method steps:
Enjoy all the way in 2022 to participate in face-to-face training at any branch at any time. And all the famous online teaching live and rewatch. At the end of the semester, those who pass the examination will be issued a certificate of completion of the elite branch. Those with excellent grades who pass the assessment will have the opportunity to be promoted and selected as Tobu Teaching Assistants.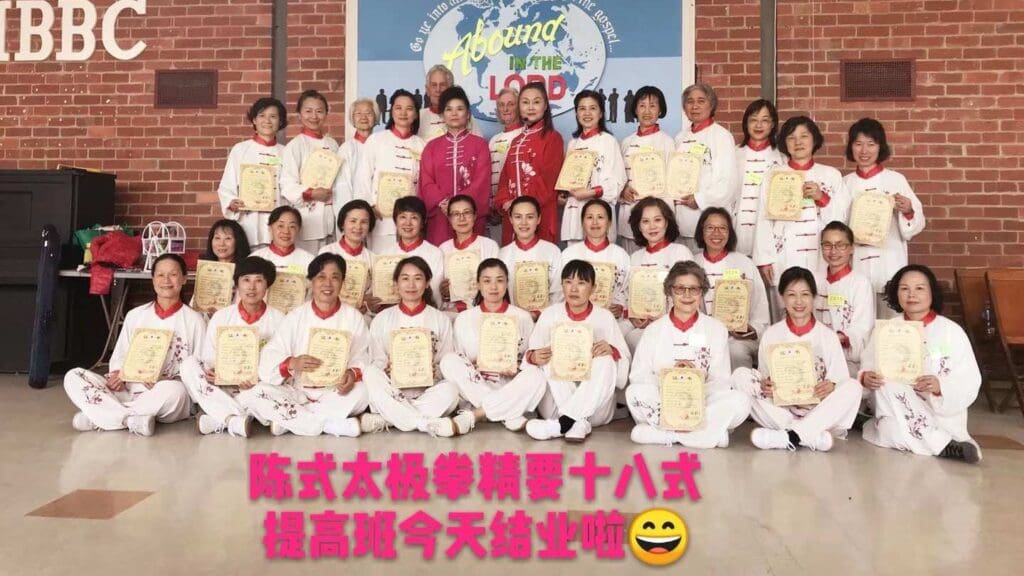 Special notice for the VIP elite class during the epidemic prevention and control period:
1. In order to ensure the safety of epidemic prevention and control, the usual school opening times of the campuses listed in this admissions brochure have been postponed. Members who have signed up are requested to pay close attention to the specific opening notices. Courses owed due to the epidemic will be dealt with in various ways during the year. extra hours to compensate.
2. Classes will start as soon as 30 people are recruited. If face-to-face classes are not available, the lawn divisional counseling channel will be opened: under the premise of ensuring safety, different coaches will provide guidance in different regions until face-to-face classes are resumed.
3. The menbers of this VIP elite class focus on teaching new courses, mainly on Thursdays and supplemented by Sundays, but they can freely participate in the study and exercise of all other courses and all online courses four times a week in all branches and all time periods.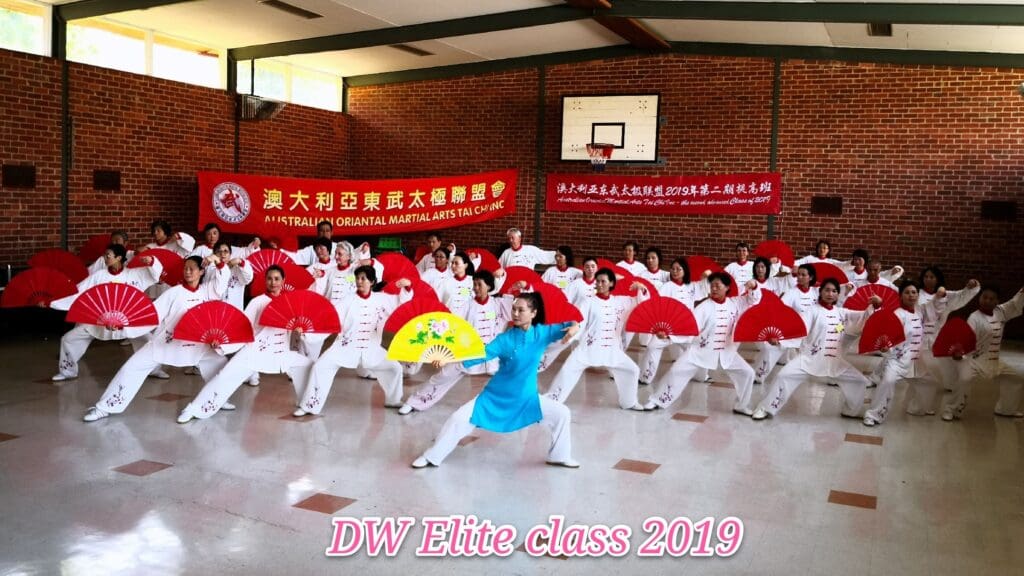 Glen waverley branch :
Address: Brandon Park Badminton Court 649 ferntree Gully RD, Glen waverley
Time:Every Monday Yang style Tai Chi  Class: 12.00pm to 2.30pm (14th February , 2022 ~5th December  2022)
          Every Thursday Chen Style Tai Chi  Class: 12pm~2.30pm: (17th February , 2022 ~1st December  2022)
Doncaster branch:
Address: Doncaster Secondary College-David Perry Hall
Time :Every Sunday Chen Style Tai Chi Class: 9.30am-12.00pm,(20th February, 2022 ~27th November , 2022)
Clayton Henan Association branch:
Address: 58B Viney St , Clarinda VIC 3169
 Time: Every Wednesday Chen Style Tai Chi  Class: 9.30-12.00am, (16th February , 2022 – 7th December, 2022)
School and public holidays and Chinese New Year are closed during the above time
AOMA Tai Chi Elite Class Elective Course Outline:
1. Selected routines of Chen Style Tai Chi Sword
2. Wudang Taiyi whisk
3. Wudang Baguazhang
4. Chen Style Taijiquan National Exam Course Three Stage Single Practice
5. Wudang Seven Star Sword
6. Duan system one, two and three sparring routines
7. Chen Style Old Frame First Routine
8. Chen Style Tai Chi Single Sword
9. Push hands
10. Pass the examination and enjoy the single subject completion certificate for all basic courses and general review of secondary courses
Note: The above courses are optional according to the progress (it is not a course that must be completed within the year. If the course is not completed within the year, the member needs to pay the membership fee to continue the study in the next year)
Chen style Tai Chi sword fine weaving routine
Master Xu Qinlan, Technical Director of AOMA Tai Chi.
was a converted disciple of the 31st Shaolin Temple.
Director of Henan Shaolin Boxing Research Association, Executive Director of Henan Chen Style Taijiquan Association, Honorary Dean of Zhang Dongwu Taiji Academy of France, currently Executive Deputy Dean of Henan Tobu Taijiquan Training Institute, General Manager of Henan DW Taiji Culture Communication Co., Ltd
2021 AWCC Elite class :Wudang Taiyi whisk
Introduction to Wudang Whisk:
Whisk is one of Taoist magical instruments, and it is also a clean wandering thing for Taoist disciples. It is a unique soft weapon that looks like a soft whip, but has the characteristics of a sword, a short stick and a whip.
Wudang Fuchen is a little-known Taoist martial art along the way. In addition to its fitness function, it also has a high offensive effect. Its movements are rigid and flexible, its structure is rigorous, short and concise, its layout is reasonable, and it can be retracted and released. The main methods are: pumping up, sweeping down, winding inside and outside, licking, splitting, tapping, shaking, etc. The characteristic is that it stretches round and lively, chic and elegant; walks gossip, the waist is like a snake; interlocking, with softness to overcome rigidity.
2020 AWCC Elite Class Course: Wudang Bagua Lianhuan Palm
 Elite Class Course Video Elite class Wudang Bagua Lianhuan Palm Guan Yongxing, Taoist name: Guan Xinyuan the twenty-fifth generation of the Longmen School of the whole body, the fourteenth generation of the Sanfeng School. Good at Wudang Sanfeng Taijiquan, Taiyi Wuxingquan, Taoist whisk, Baguazhang, Xuanwuquan, Taiyi Xuanmen sword, Wuxing health maintenance. Since 2011, he has traveled to Germany, Spain, Belgium, the Netherlands, France and other countries to teach for one month. The current head of Wudang Taoist Cultural Development Center and deputy head of Wudang Taoist Kungfu Group
2020 awcc Elite Class Course: Wudang Seven Star Sword Slow Motion
Wudang Seven Star Sword Teaching Introduction : Wudang Seven Star Sword is mainly composed of cloud sword, splitting sword, picking sword, point sword, and carrying sword. It combines the characteristics of Xuanmen Sword, Eight Immortal Sword, and Taiji Sword. Soft and contain.
The movement of the Seven Star Sword is agile and vivid, and its meaning is long and coherent. It fully embodies the movement of Tai Chi and the strength of the two instruments. It has certain requirements for body and footwork. It belongs to Wudang and popularizes swordsmanship, which is deeply loved by the majority of students. .
[Introduction of Lecturer]: Li Xiaokang:
Taoist Name: Chongning The 26th generation disciple of Quanzhen Longmen School Former Wudang Taoist Kung Fu Team Coach Chief Coach of Taoist Cultural Development Center Good at: Wudang whisk, Wudang sword, Taijiquan, Sanshou, Baguazhang and other exercises.
Registration method steps:
1. Carefully read the admission notice for choosing the course that suits you
2. Select the payment method to complete the payment (the payment method is at the top of this admission notice)
3. Keep the payment voucher
4. Fill in the registration form next to the upload payment voucher
5. Waiting to receive the admission code number and the specific opening notice
6. If no one contacts you within three days after submitting the application form, please send an email to: ad@awcc.com.au or send a message to: 0467597080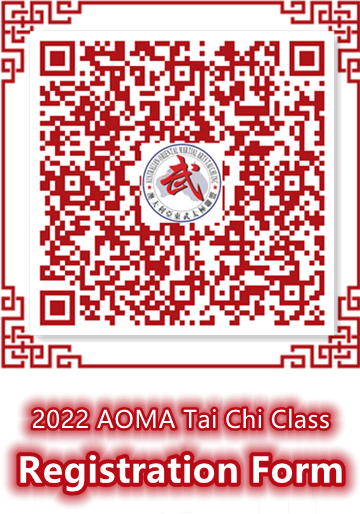 Glen waverley branch :
Address: Brandon Park Badminton Court 649 ferntree Gully RD, Glen waverley
Time:Every Thursday Chen Style Tai Chi  Class: 12pm~2.30pm
          Every Monday Yang Style Tai Chi  Class:12pm~2.30pm
Doncaster branch:
Address: Doncaster Secondary College-David Perry Hall
Time :Every Sunday Chen Style Tai Chi Class: 9.30am-12.00pm
Clayton Henan Association branch:
Address: 58B Viney St , Clarinda VIC 3169
 Time: Every Wednesday Chen Style Tai Chi  Class: 9.30-12.00am