Beginner Course Content Video Trailer
AWCC Tai Chi adheres to the principle of free public welfare teaching for all courses in the elementary class, and only charges an annual membership registration fee of $38 (to share the venue rental fee, insurance fee and martial arts school operating fee) and will not charge any teaching affairs throughout the year cost.
Glen waverley branch :
Address: Brandon Park Badminton Court 649 ferntree Gully RD, Glen waverley
Time :Every Thursday : 12pm~2.30pm:(22.02.2024~09.12.2024)
Doncaster branch:
Address: Doncaster Secondary College-David Perry Hall
Time :Every Sunday:  10.00am-12.30pm,(25.02.2024~05.12.2024) 
The basic classes of the above branches are 1.30 hours per week, and the key remedial classes are 2.30 hours per week.
The above training schools are closed for Chinese New Year and school holidays
2024 Beginner Annual Public Welfare Training Teaching Courses:
1. Chen-style Taijiquan joint warm-up exercise
2. Health Qigong Ba Duan Jin
3. Chen Style  National Examination course lever one single practice.
4.Health Tai Chi round pile
5.Forty-six style cloud water Tai Chi fan
6. Chen-style Taijiqua basic skills for beginners: Rolling gongfu training 
7. The National Sports Administration of China stipulates the eight methods and five steps of the routine
8. The basic moves of Chen Style Tai Chi: Six Forms and Four Directions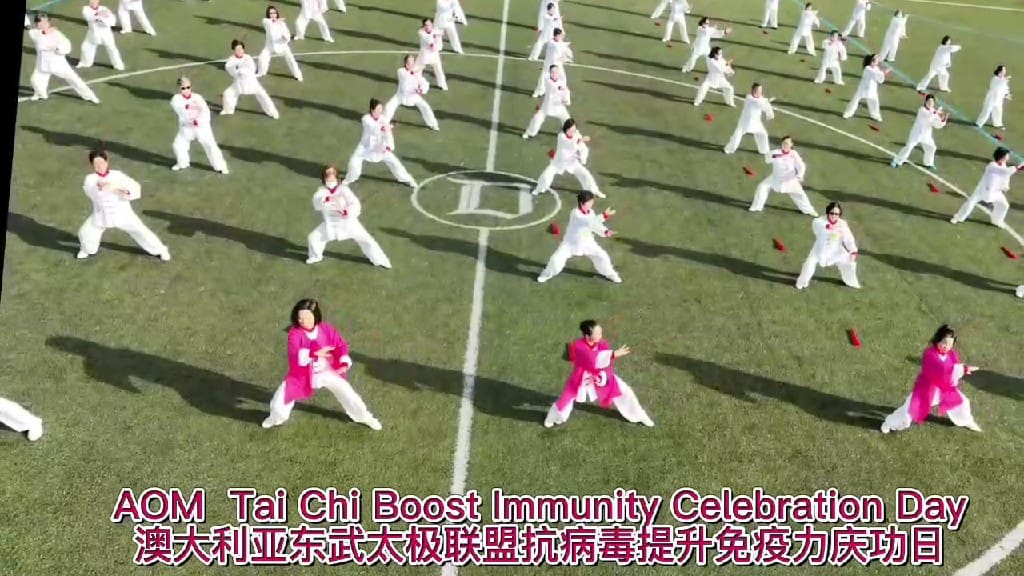 Register online:
(Campus only for:Doncaster and Glen Waverley)
1. Pay the membership fee directly at the top, please keep the payment voucher
2. Go to the bottom of the page to fill in the registration form and upload the payment voucher
3. Please wait for the notification if the registration form is successfully registered (if there is no reply within three days, please please call or send an email for consultation)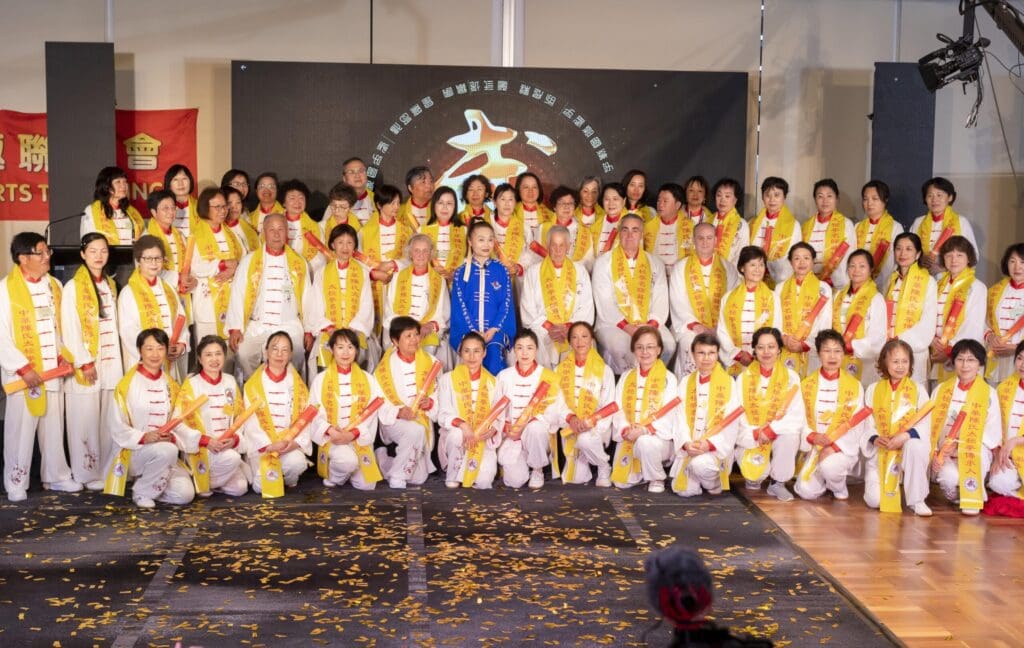 The virus keeps mutating and attacking repeatedly, and enhancing autoimmune function and reducing underlying diseases is the only way to save yourself from this disaster! Take action and learn Tai Chi!
Low back pain, Qi and blood stasis, office workers with joint and cervical spondylosis, diabetes, high blood pressure, cardiovascular and other old, weak, sick, and people with severe sleep disorders. Learn fitness Tai Chi from scratch, and you will receive unexpected curative effects if you persist for several months . Be your own best healthcare doctor without spending money.
Acceptance Ceremony of 60 Disciples of World Champion Jiang Hui-November 13, 2022
The First Prize of the World Online Group Competition: Health Qigong Baduanjin August 30, 2021
The park class during the closure of the epidemic has won the first place in the world Tai Chi group competition for Australia
Tai Chi makes people feel peaceful and happy, Tai Chi improves immune function and strengthens physical fitness. Tai Chi is the best slow exercise for middle-aged and elderly people, and patients with chronic diseases. Tai Chi makes people live longer.
Through the study of strict and formal public welfare teaching courses, many office workers, patients with chronic diseases such as diabetes, hypertension, cardiovascular disease, people with severe sleep disorders and disabilities, and cancer survivors have significantly improved their pain symptoms
Click this link to view member story sharing:【Tai Chi saved my life】
The purpose of popularizing Tai Chi for public welfare:
Use public welfare teaching to promote fitness Taiji means, with strict basic skills introductory teaching as the principle. It aims to help all people who want to prevent and treat diseases and enhance their immune function, and to selflessly contribute to society and provide love and free service to the society.
Conditions for tuition-free learning Tai Chi courses:
1. registered members who have been provide personal health status and emergency contact detail, reviewed and agreed by training school to join the member.
2. Members register once a year and new member registration is not accepted during training
3. To enter the training class, you must be equipped with uniform practice clothes and Tai Chi fan (if you cannot equip it, you can get it from the administrator: pay $30 for a full set of embroidered Tai Chi clothes , and pay $8 for a Tai Chi Fan
Private tutoring quick tutorial courses:
Please refer to the personal training attachment
AOMA Tai Chi members are free of tuition fees for participating in the annual Tai Chi training class, but they need to pay the annual membership fee of $30. (It is used to share the insurance fee, the annual training ground rental fee, and teaching equipment supplies, etc.)
After registration, the membership fee is non-refundable.
Tai Chi beginners won the first prize of the 4th World Tai Chi Online Video Competition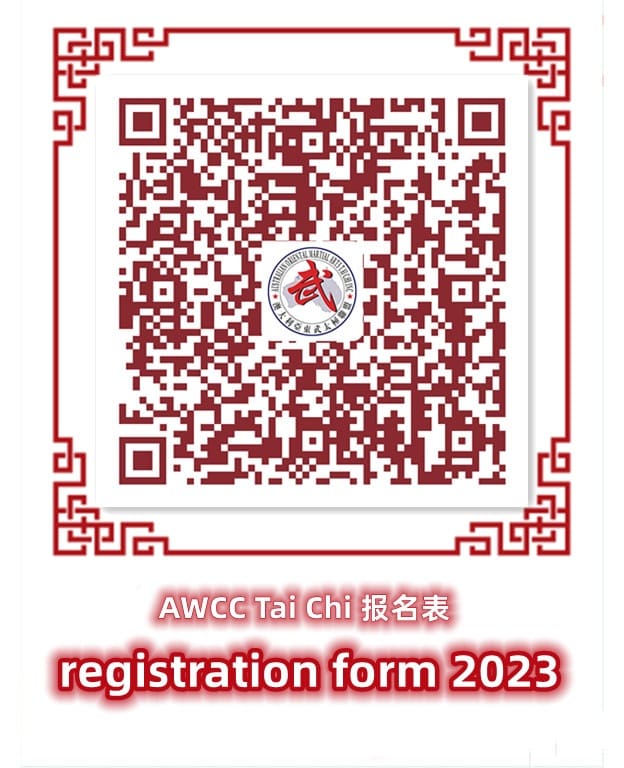 Registration method steps:
1. Carefully read the admission notice for choosing the course that suits you
2. Select the payment method to complete the payment (the payment method is at the top of this admission notice)
3. Keep the payment voucher
4. Fill in the registration form next to the upload payment voucher
5. Waiting to receive the admission code number and the specific opening notice
6. If no one contacts you within three days after submitting the application form, please send an email to: [email protected] or send a message to: 0467597080
Glen waverley branch :
Address: Brandon Park Badminton Court 649 ferntree Gully RD, Glen waverley
Time :Every Thursday : 12pm~2.30pm:(22.02.2024~09.12.2024)
Doncaster branch:
Address: Doncaster Secondary College-David Perry Hall
Time :Every Sunday:  10.00am-12.30pm,(25.02.2024~05.12.2024)