Please refer to the bottom of this admission notice for the registration method steps: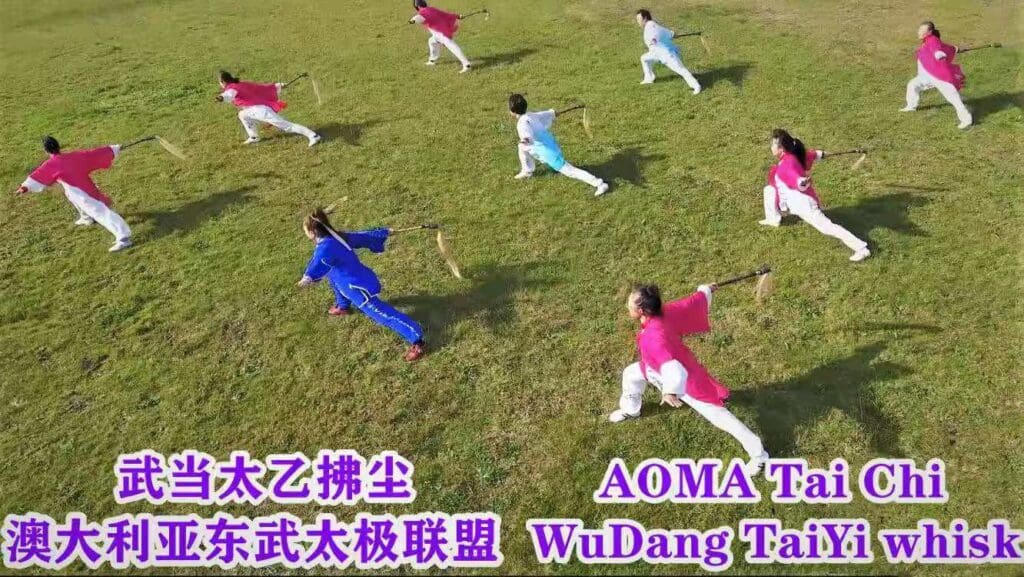 1. Enjoy one-way access to participate in the study and exercise of all major courses at the headquarters twice a week at all time periods in 2023. At the end of the semester, the annual training completion certificate of the AWCC Tai Chi Advanced Class will be issued.
2. Supplemented by means of research and practice, supplemented by standardized teaching as the purpose, to create a down-to-earth hotbed for martial arts training for groups who have a certain foundation and really love Tai Chi and look forward to continuous improvement and further study
3. Those with excellent grades will be trained and promoted as Tobu teaching assistants after passing the assessment, and they will enter the Aodong Tai Chi Performance Team to represent AWCC Tai Chi in external promotion.
Demonstration of Chen-style Tai Chi Sword Essence Compiled Routine
Address: Brandon Park Badminton Court 649 ferntree Gully RD, Glen waverley
Time:Every Thursday  12pm~2.30pm
February 09, 2023 ~ December 7, 2023
The above training schools are closed for Chinese New Year and school holidays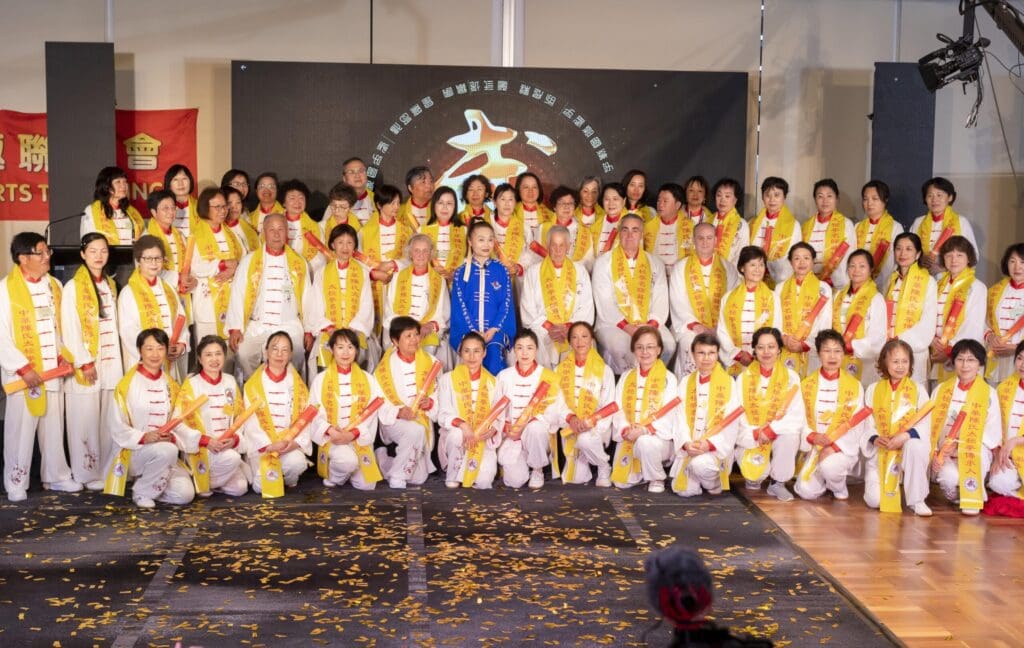 Advanced class membership fee standard:
Advanced class students charge an annual membership fee (not tuition fee) of $280 (used to share the annual insurance fee, small-scale practice site rental fee, practice equipment certificate and teaching office supplies, etc.)
Benefits and privileges enjoyed by members:
1. Enjoy the exemption of registration fees, legal licenses for training equipment, and life insurance premiums for practicing kung fu.
2. Entitled to participate in any basic class practice at the headquarters during the whole semester.
3. Enjoy free professional teaching and coaching training for world champions. Those with excellent results will enter the performance team to represent Tobu in promotional performances, and have the opportunity to be promoted to a licensed teaching assistant
AWCC Tai Chi Advanced Course Elective Course Outline:
1. Chen-style Taiji Sword Elaborate Routine
2. Chen Style Taijiquan 49 Forms Single Sword
3. Eighteen Forms of Chen Style Taijiquan Essentials
4. Wudang Taiyi Whisk
5. Wudang Baguazhang
6. Three-stage single practice of Chen-style Taijiquan national examination course
7. Wudang Seven Star Sword
8. One-stage, two-stage, and three-stage duel routines in the Duan system
9. Chen-style Taijiquan old frame all the way
10. Chen Style Tai Chi Single Sword
11. Push hands
Note: The above courses are arranged selectively and flexibly according to the progress (the courses are not required to be completed within the year)
2023 AWCC Elite class :Wudang Taiyi whisk
Registration method steps:
1. Carefully read the admission notice for choosing the course that suits you
2. Select the payment method to complete the payment (the payment method is at the top of this admission notice)
3. Keep the payment voucher
4. Fill in the registration form next to the upload payment voucher
5. Waiting to receive the admission code number and the specific opening notice
6. If no one contacts you within three days after submitting the application form, please send an email to: [email protected] or send a message to: 0467597080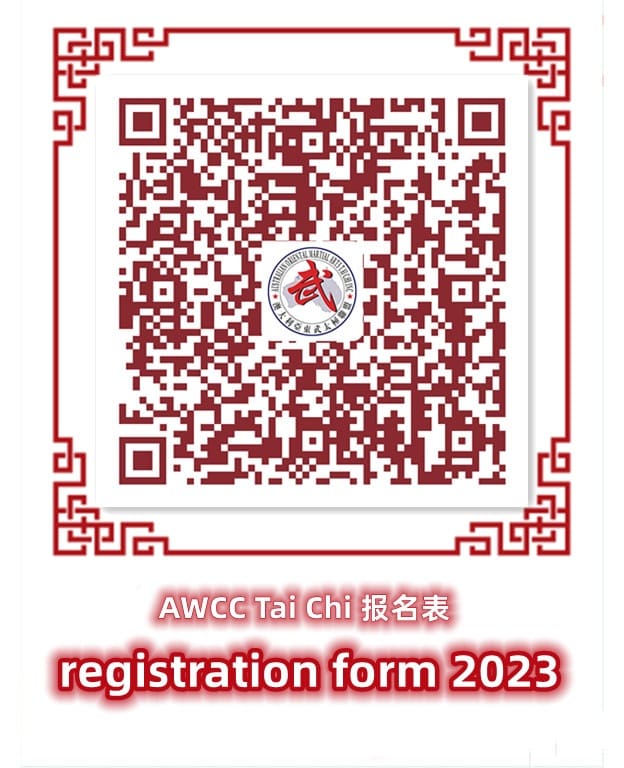 2023AWCC Elite Class Course: Wudang Bagua Lianhuan Palm
Eight Diagrams Linked Palm is one of the three famous Wudang internal boxing, and it is also a manifestation of Taoist yin and yang palms for health preservation, fitness, and self-defense.
Because it moves in a criss-cross pattern and is divided into four squares, four corners and eight directions, which are similar to the hexagrams in the "Book of Changes" Bagua diagram, so it is named Baguazhang. It is a kind of boxing that mainly focuses on changing palms and walking around.
2023 awcc Elite Class Course: Wudang Seven Star Sword Slow Motion
Wudang Seven Star Sword Teaching Introduction : Wudang Seven Star Sword is mainly composed of cloud sword, splitting sword, picking sword, point sword, and carrying sword. It combines the characteristics of Xuanmen Sword, Eight Immortal Sword, and Taiji Sword. Soft and contain.
The movement of the Seven Star Sword is agile and vivid, and its meaning is long and coherent. It fully embodies the movement of Tai Chi and the strength of the two instruments. It has certain requirements for body and footwork. It belongs to Wudang and popularizes swordsmanship, which is deeply loved by the majority of students
Address: Brandon Park Badminton Court 649 ferntree Gully RD, Glen waverley
Time:Every Thursday  12pm~2.30pm