张东武/DongWu Zhang
Posted by

Categories

Master

Date

July 24, 2020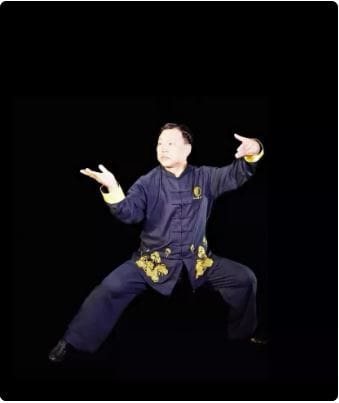 Dongwu Zhang
Vice Chairman of Henan Taijiquan Association,One of the main creative personnel of the section of the Chinese Wushu Duan System Chen Style Taijiquan.Technical Supervision of AWCC
Participated and demonstrated the textbook "Chinese Wushu Duanwei System Series Tutorial Chen Style Taijiquan" which was published by the Chinese Wushu Association as the national standard textbook for Duanwei examination.
The Chinese Musashi Film Crew recorded the Chen-style Taijiquan Old Frame No. 1 and No. 2, New Frame No. 1 and No. 2, Sword and other DVD teaching discs taught by Teacher Zhang Dongwu
2012 to present; Henan TV News Channel's "Healthy Central Plains" column group is a leading expert lecturer. He has repeatedly recorded and played "Chen Style Taijiquan 12 Forms" "Chen Style Taijiquan 46 Forms" and "Chen Style Taiji" "Fisting Old Frame One Road" Second Road, New Frame One Road and other Tai Chi teaching series. The editor-in-chief of "Chen Style Tai Chi New Frame 83 Styles", "Chen Style Tai Chi Compilation 46 Styles", "Learning Tai Chi from Scratch" and other books and the series of tutorials on the Chinese Wushu Duan System that he participated in the compilation of Chen Style Tai Chi. "Become a rare treasure of Tai Chi materials.
Since 1988, in more than 30 years of teaching, he has taught tens of thousands of students from all over the world; he has trained dozens of national and international Tai Chi, sword, and push hands champions.
His deeds have been included in the "World Excellent Talents", "Chinese Folk Martial Arts Dictionary", "Chinese Taijiquan Dictionary", "Shaolin and Taiji", "Wuhun", "Taijiquan", "Europe Times", "Karate" 》And other authoritative publications at home and abroad
张东武
河南省太极拳协会副主席,温县"太极十杰"之一、《中国武术段位制陈式太极拳》段位套路主创人员之一。
参与并示范的《中国武术段位制系列教程陈式太极拳》被中国武术协会作为考段位的国家标准教材出版。
中华武藏摄制组录制了张东武老师教授的陈氏太极拳老架一路、二路,新架一路、二路,剑等DVD教学光盘
2012年至今;河南电视台新闻频道"健康中原"栏目组主要专家授课名家,曾多次录制播放其教授演练的"陈氏太极拳12式" "陈氏太极拳精编46式" "陈氏太极拳老架一路"二路,新架一路等太极教学系列片。其主编的《陈氏养生太极新架83式》、《陈氏养生太极精编46式》、《从零开始学太极》等书籍及参与编撰的《中国武术段位制系列教程.陈式太极拳》成为不可多得的太极资料珍品。
自1988年起,在三十余年的教学中,其亲授世界各国学生数万人;培养出数十名全国、国际太极拳、剑、推手冠军。
其事迹被收入到《世界优秀人才大典》、《中国民间武术家辞典》、《中国太极拳辞典》、《少林与太极》、《武魂》、《太极拳》、《欧洲时报》、《空手道》等国内外的权威刊物